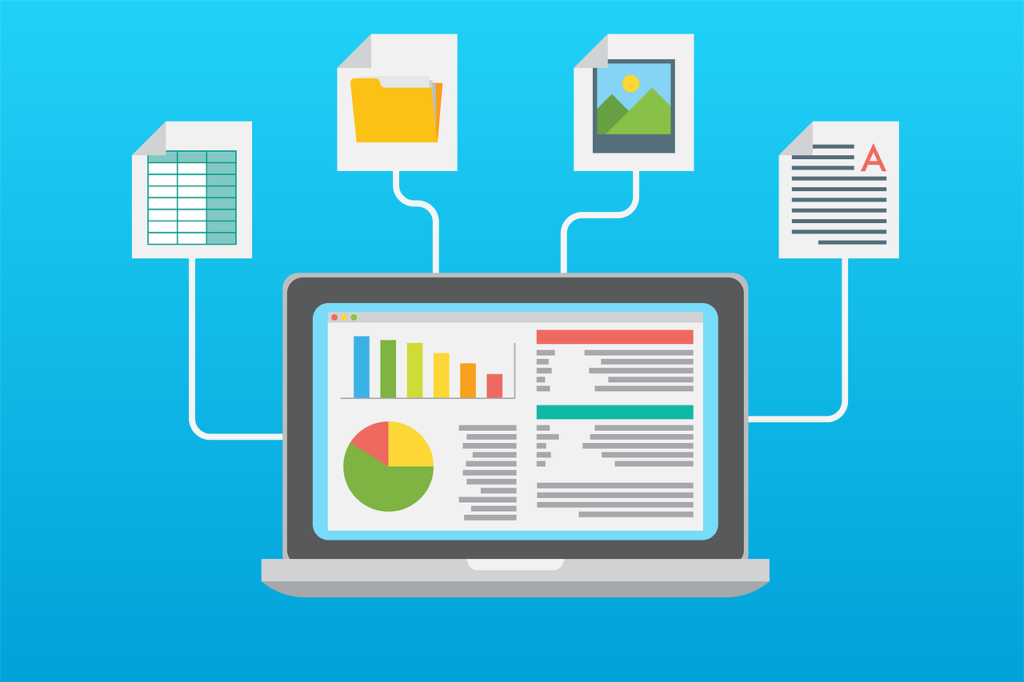 It could be argued that a website is primarily the backbone of any business – big or small. Any of the best website companies in Kansas City can tell you how important the design of a website is for user experience, as it's where interested consumers go to learn more about a brand, shop for products and services, and ultimately gather their first impressions. As a website company in Kansas City ourselves, we could write about the importance of a well-designed website like we have before, but instead, we've compiled 10 impressive web design statistics we think are more compelling.
1. 88% of people said they are less likely to revisit a website after a bad experience. (Source: InVision)
A bad website experience can result from a variety of things, including poor design, poor navigation, and slow loading times. Read our blog on some of the most common web design mistakes to avoid, according to our Kansas City web design company.
2. 44% of consumers indicated that "No Contact Information/ Phone Number" causes them to leave a website. Meanwhile, more than 54% of consumers claim that a lack of thorough contact information severely reduces a website's credibility and would cause them to leave. (Source: Huff Industrial Marketing, KoMarketing, & BuyerZone)
Contact information is a critical component of any website. It not only showcases the credibility of a business but also keeps consumers on a website too.
3. When asked what information they want to see available on a website, 86% of consumers said, "Product and Services." Contact information came in second place. (Source: Huff Industrial Marketing, KoMarketing, & BuyerZone)
Because most every business sells products and services, this shouldn't come as a shock to you. It does, however, emphasis the importance of visibility for the product and service tab on a website.
4. Color increases attention span and recall by 82%. (Source: Xerox)
Believe it or not, there is a tremendous amount of psychology behind color. What colors are you using on your website? Xerox says color is a significant contributor behind brand recognition and can ultimately lead to increased sales if used correctly.
5. 36% of people click on a company's logo to direct them back to the homepage. (Source: Huff Industrial Marketing, KoMarketing, & BuyerZone)
Is your logo visible in the header on every page of your website? If not, you may want to rethink that strategy…
6. On Black Friday 2019, 40% of purchases came via a mobile device. On Cyber Monday 2019, 54% of website visitors shopped via mobile devices. (Source: OuterBox Design)
If you sell anything on your website, it is crucial to have a mobile-friendly design. The purchasing of goods and services on mobile devices is continuously rising. Don't lose out on business just because of a poor mobile design! For help, contact our Kansas City web design company.
7. 47% of consumers expect a website to load within a maximum of 2 seconds. (Source: Sweor)
Need WordPress website help in Kansas City to implement a faster load time? Look no further than us at Social: Managed. We can help!
8. It takes only 50 milliseconds for someone to form an opinion about a website. (Source: Behaviour & Information Technology Journal)
So if people expect your website to load in under 2 seconds and they already take only 50 milliseconds to form an opinion on it, you can basically throw a good impression out the window if your website takes any longer than 2 seconds.
9. According to a Stanford study on web credibility, 75% of users judge the credibility of a company based on the website's design. (Source: Kinesis Inc.)
Which business would you trust more – one with a website design from the 1990s or one from 2019? You don't even have to say anything for us to know your answer on this one. If your website is looking a little rough, it's probably time to call a digital marketing agency in Kansas City, like us, for help.
10. You are 111.40 times more likely to watch an episode of American Idol and 279.64 times more likely to climb Mount Everest than click on a banner ad. (Source: Business Insider)
Moral of the story – leave banner ads in the past. There are more cost effective ways to market now!
10 Impressive Web Design Statistics
If these statistics compelled you enough to redesign your website, call us at Social: Managed for custom website design in Kansas City. We will guide you in an effective approach at relaying your story to potential clients in a manner that will grab their attention and increase