2022: What's Trending in Social Media?
Social media continues to be a large, impactful part of our everyday lives. Like fashion, technology, and interior design, social media rides the wave of continual change. In 2022, we have seen major changes in the way that social media has continued to evolve. Here are the top eight trends identified this year:
TikTok Continues to Grow
It is not a surprise that TikTok has evolved into a multi-billion-dollar social media platform. Though TikTok only has 1 billion users compared to Facebook at 2.9 billion users, YouTube at 2.2 billion users, and Instagram at 1.4 billion users, it is the fastest growing social media platform of all time. TikTok gives all users the opportunity to market themselves (and their favorite brands, sponsored or not) through an easy to navigate video and audio creation interface. But how is this company continuing to grow? In the last year, TikTok has launched ad support to attract more businesses to join the app. With the app's immense popularity, businesses are using the platform to boost their brand's impact on their audience through creative content.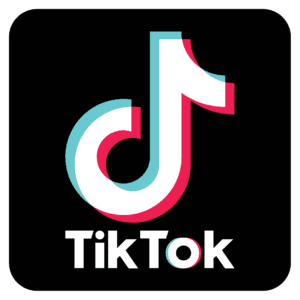 Short Film Content > Long Film Content
According to a Cisco study done in 2022, 82% of all online content will be video content by the end of the year. This clearly shows how important it is to start utilizing video content to stay relevant in the social media domain. Instagram Reels, Facebook Reels, YouTube Short Films, and TikTok are more popular than ever. A popular song, a fun filter, or a recognizable voiceover are all ways that users stay on top of their social media game and drive engagement rate amongst followers and subscribers. For example, the popular TikTok dance to the song "Renegade" grossed 29.7 million users attempting the fast-paced choreography to share on their feed for others to see. All in all, long-format video content is seemingly not the right direction for most companies to use to attract new viewers.
"Geotagging" is Becoming a Large Part of Local Targeting
One way in which brands attract a local audience is by geotagging their posts and stories. Just like SEO, local targeting is an organic way to reach more users. For example, when users add their location to an Instagram post, it will automatically draw in a local audience or market. According to Social Insider, posts with a tagged location receive 79% higher engagement than posts without a tagged location. And, like user-generated content, it is a free feature on Facebook, Instagram, Twitter, and LinkedIn to tag your location!
Time They are a Changin'
Posting on your social media account at the right time can be crucial to the success of your business. Knowing the best time to post can increase the likelihood of the number of likes, comments, saves, shares, and re-posts your account will receive. Some may think, "why does it matter when I post if my followers are scrolling through their feed? Won't mine just show up in the order it was posted?" Unfortunately, due to the algorithms that most social media companies employ, that is not the case. According to Indeed, these are the best times to post for followers to see your content:
***Note: (B2C) means Business to Customer, (B2B) means Business to Business
Instagram: 
Monday – Friday:  (B2C) 8:00 a.m., 1:00 p.m., 5:00 p.m. | (B2B) Between 12:00 – 1:00 p.m., 5:00 – 6:00 p.m., 8:00 – 9:00 p.m.
Facebook:  
Monday – Friday:  (B2C) 12:00 p.m. | (B2B) Between 9:00 a.m. – 2:00 p.m. Tuesday through Thursday
LinkedIn: 
Monday – Friday:  (B2C) 12:00 p.m. | (B2B) 8:00 a.m., Between 10:00 a.m. – 12:00 p.m., 6:00 p.m.
Twitter:  
Monday – Friday:  (B2C) 12:00 – 1:00 p.m. | (B2B) Monday & Thursday 9:00 a.m. – 4:00 p.m.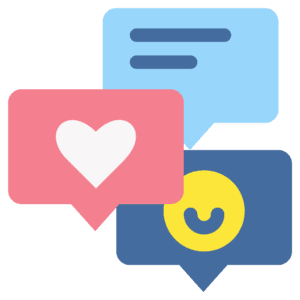 Direct Messaging = Customer Service Channel
Social media platforms are becoming more of a customer service channel. A lot of brands have started recognizing their social media networks as platforms for delivering customer service to users. Not only is this a quick, direct way to reply to your consumers, but it also helps their page when users engage with them via comments, follows, or messaging. All these factors drive a page's engagement rate up, which in turn helps a business's place in the algorithm.
Influencer Marketing Remains Untouched
Influencer marketing is the form of social media marketing involving endorsements and product placement from influencers, everyday users, and organizations. We all follow our favorite public figures, but not all people and businesses were famous before becoming influencer marketers. One post can change the life of a single person or business by trending on a social media platform. Today, we are seeing the average joe continue to thrive more and more on social media.
Although influencer marketing is not a new trend, it shows no sign of slowing down. Traditionally, brands would hire one celebrity to endorse their brand. Today, brands are cycling through multiple niche influencers as opposed to one celebrity due to lower costs. Many large corporations are actually saving money on their social media marketing budgets thanks to influencers.
User-Generated Content
Recently, companies have been motivating their users to create content around their brand and tag them for a chance to be featured in a campaign on their page. This may sound like influencer marketing, but brands are not paying users to create content. Fans seem to be willing to create the content on their own to show their support for the brand. In fact, user-generated content is entirely free and is considered much more organic than branded content.
Digital Shopping Isn't Going Anywhere
Increased social media consumption is leading to increased social commerce. According to Hootsuite, 81% of shoppers were already shopping online even before the Pandemic hit. It wasn't until after the Pandemic that businesses realized, "why not just let our users shop on our page?" Several businesses have started creating "shoppable posts" and ads to sell their products directly to their social media followers.
Trends that are Working for our Social: Managed. Clients
Across all clients and throughout all the different industries, we have picked up on trends that Facebook and Instagram users engage with the most.
Instagram Reels

(Example: Patrick's Painting reached 4,502 views and 226 Instagram likes on their first-ever reel. | MQS Barns reached 3,458 views and 212 likes on its second-ever reel)

Instagram Carousels

(Example: Heartland Market's Instagram Engagement Rate is at 23.9%, a 79.1% increase from the previous 20 days with the inclusion of more carousels.)

Giveaways & Promotions

(Example: Dutch Country Café promoted a giveaway and received 353 engagements, 71 reactions, 53 likes, 36 comments, and 5 shares. This high traffic post, along with two other highly engaging posts in June, drove DCC's engagement rate to 7.8%, a 5.9% increase from the previous month.)

Organic posts on Facebook & Instagram perform better than non-organic

(Example: Waters Davidson's engagement rate jumped to 7.3% an increase of 263% from March to April once we began including more organic content.)

Sprout introduced an "Instagram Reels" feature, which allows us to post reels directly to an account's feed.

(Rather than posting manually to our client's page, we can now schedule a reel in Sprout, saving us time.)

Choosing popular audio on Instagram drives our clients' reel engagement.

(Popular audio can boost your reel's engagement by 22%)

Reposting posts from clients' Instagram feed to their Instagram story for my organic traffic.

(Re-posting to your story gives your followers a double look/ interaction with your post)
"Social media rides the wave of continual change."
What works for your accounts now may not work next year, next month, or even next week. Trends will continue to change. It is crucial to fine-tune your social media marketing strategy by knowing where to invest your time and stay up to date with the latest trends.
Our social media team is ready to help you get started! Contact us at (866) 324-9700 or fill out our form.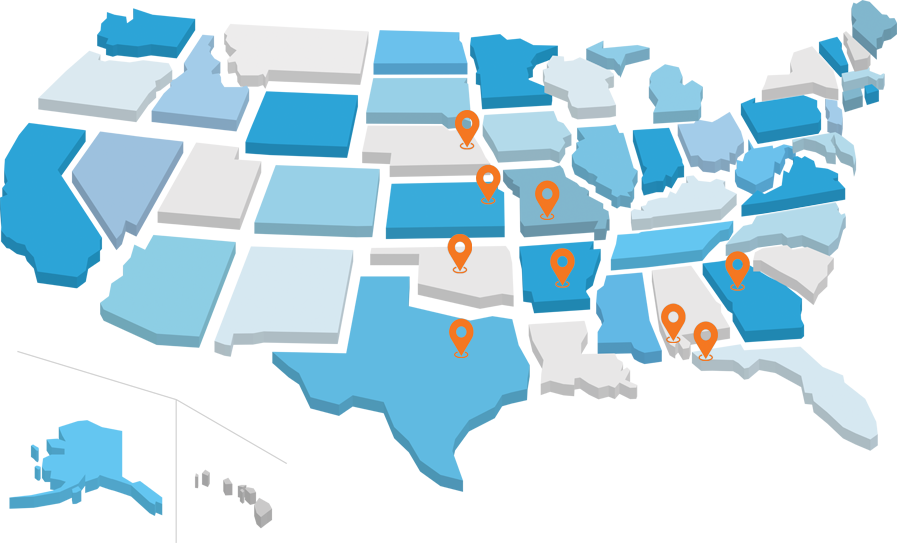 Areas We Grow Business in: