The best website companies in Kansas City all love that feeling of finding a perfect widget to add value to your already gorgeous site.  Some widgets by themselves are bland and basic but paired with the right website, code, and designer, these widgets can be used in a way that adds value to your website and brand.  Your website company in Kansas City will thank you.  Whether you're building a website right now or looking for WordPress website help in Kansas City, here are 5 inventive WordPress widgets to use on your next website project.

Creative Visual Blog Widgets Plugin
The Visual Blog Widgets plugin, designed by CreativeMinds, lets the best website company in Kansas City to add up to five custom blog widgets to more easily highlight different tags, categories, and genres in your blog or WordPress website.  They can include widgets like the dynamic cloud, word cloud, color cloud, bubble chart, and single random post.  Try out this great WordPress widget today!
Compact Archives
Kansas City web design wouldn't be the same without the fantastic widgets developers pair with their beautiful websites.  The Compact Archives plugin is available for free from WordPress and is ideal for blogs.  Monthly blog categories are displayed in a more organized and streamlined way through the use of this great plugin.  Custom website design in Kansas City could always benefit from a great blog plugin.
WordPress Tab Widget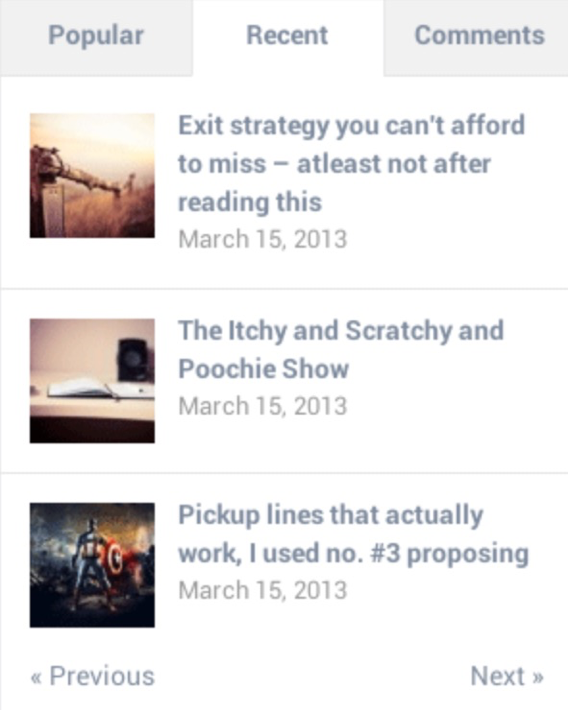 This plugin will absolutely take your Kansas City web design to the next level!  This plugin is responsive and can add favorite posts, comments, or other recent news and different information to any page on your website through the tab.  This widget is free and is available only through WordPress.  It's incredibly user-friendly and will pair great with any website.