A Leading Digital Marketing Agency in Kansas City on Overlooked and Underused Tactics in E-Commerce – A digital marketing agency in Kansas City understands that there are several tactics and metrics that are not discussed in the business. Society seems to have a mindset that if something works for someone else, then it will work for me. Unfortunately, that is not always the case. Some digital marketing tactics that work for others might not work as well for you.
Choosing a digital marketing tactic that will provide you with the most sales, new clients, and overall long-term success is crucial. Sometimes that means straying away from the methods that have helped your friend's business but have benefited yours in any way.
At Social: Managed., we take pride in being a leading digital marketing company in Kansas City, and we want to help your small business thrive. However, your business is not living up to its full potential if your digital marketing skills are not as effective as you hoped they would be.
Sometimes, the overlooked and underused strategies for your small business are the best ones. That is why we have compiled a list of digital marketing methods that are not used a lot but can help significantly boost your business's sales.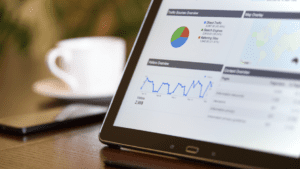 If your business is struggling with its digital marketing, the best website companies in Kansas City suggest re-evaluating your website's page templates. Most potential customers are going to click off your website if it is not easy to use and navigate. It is crucial to have everything laid out and clearly labeled.
According to a trusted website company in Kansas City, structured data markup is another effective way to boost your small business's digital marketing impact. Using structured data markup can actually help boost the exposure your products get and can make your product landing pages easier to navigate.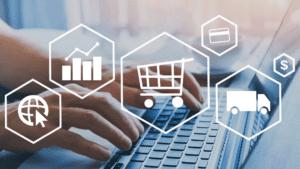 Experts in Kansas City website design also suggest investing in the crawling of your website; this is basically where Google goes through and scans everything and ranks you in their system. According to a Kansas City web design company, website crawling is a great place to put your time, effort, and investments in to because it's what helps you reach the top spot on Google.
The more often your web pages are crawled, the higher you will rank in Google and the more sales you will generate. While investing in a crawling budget might not cross your mind, it is crucial to set aside a chunk of money for that purpose.

At Social: Managed., the best website company in Kansas City
we ensure each website we build is unique and meets the client's needs, now and into the future. Websites are often the first impression a user has with a company. A website that provides a great user experience can help convert customers and drive sales. Let our digital marketing agency in Kansas City help create a beautiful site that boosts your brand and turns traffic into customers. We are one of the best SEO companies in Kansas City.
If you are interested in hiring an SEO company for your business, contact us online, or give us a call at (866) 324-9700 to discuss a free social life audit.