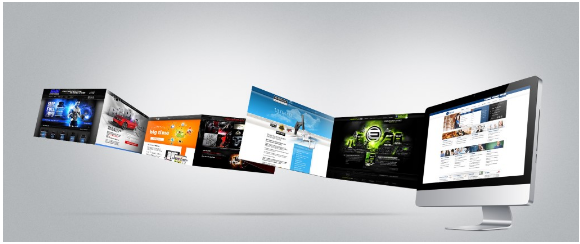 The Best SEO Companies in Kansas City Explain the 3 Biggest Web Design Turn-Offs –Even the best website companies in Kansas City can attest – web design is tricky. There is a lot of strategy that goes into creating a website that will generate leads, is visually appealing, represents the brand well, and boosts conversions.
As a website company in Kansas City, we find that many of our new clients have created a website themselves, but can't understand why they don't receive many visitors… until we visit their page. It takes a special kind of person with an eye for design and knowledge in the web design industry to create a high-quality, successful website.  While we highly suggest paying for a custom website design in Kansas City, if you decide you want to design your own site, here are the three biggest web design turn-offs.   
How many times have you clicked on a website, found it to be cluttered with advertisements, flashy animated pop-ups, bright colors, and just overwhelming all around? We can assume you most likely left and went to another website.  
When people visit a site, they typically want to find exactly what they came for and not navigate their way around it like a maze. When designing your site, as a company that specializes in Kansas City website design, we recommend scannable pages, short paragraphs, proper use of white space, keeping color to a minimum, and clear navigation.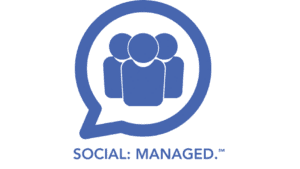 We can't stress this enough. Make sure your website is mobile friendly. It's a mobile world we're living in, so ensuring your site is catered to mobile users just as much as desktop users is essential in garnering business and gaining high conversion rates.
If you need WordPress website help in Kansas City in formatting your site for a mobile device, contact us at Social: Managed., the best website company in Kansas City.  
It's a fact – people don't have the patience generations before us had. Just like you have left a website because it was cluttered and overwhelming, how many times have you left a page because it was too slow at loading?
Today, people want instant gratification. Google has found that the slower a website is to load (as in longer than 3 seconds), the higher the bounce rates are. If you want people to visit and stay on your website, page speed is the difference between a new lead and a person never coming back to your page.   
For web design help, contact Social: Managed., a digital marketing agency in Kansas City that specializes in web development.   

Driving traffic to your site the right way. Digital marketing company in Kansas City 
The greatest strategy to dominate online. Best SEO companies in Kansas City 
Crush your competitors through search engines. Digital marketing company in Kansas City  
Providing the best SEO optimizations ever. Best SEO company in Kansas City 
Keywords are kings. Best Kansas City SEO Company 
Providing the best SEO practices. SEO companies in Kansas City 
Getting your website popular. WordPress website help in Kansas City 
Helping businesses succeed. Digital marketing agency in Kansas City 
Optimizing your website for success. SEO company in Kansas City 
SEO is king. Kansas City SEO Company