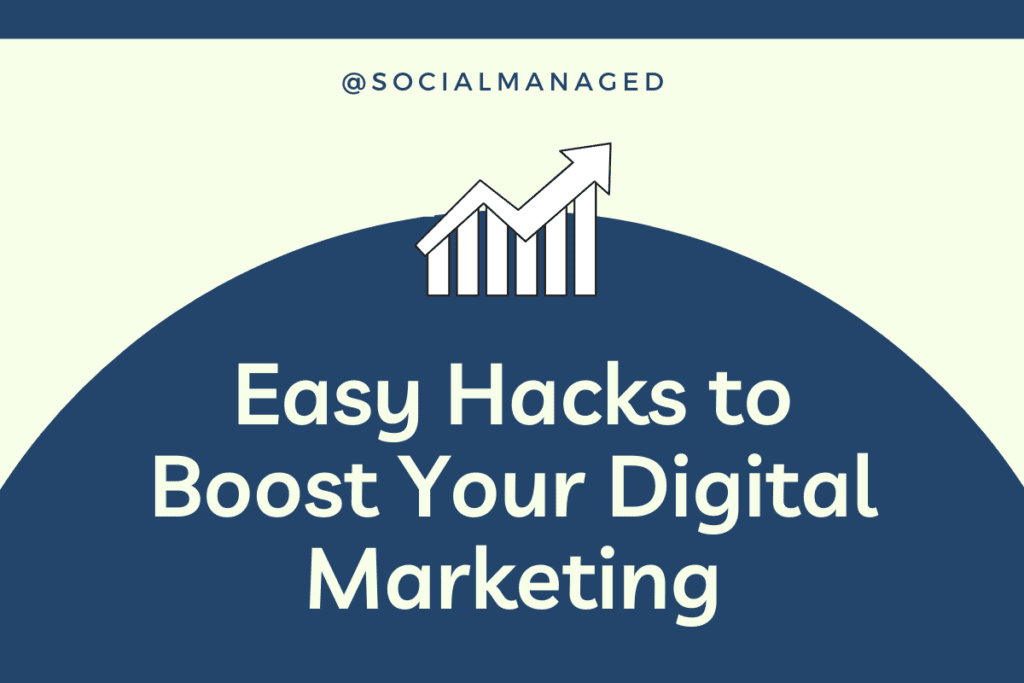 Digital marketing is all about strategy and creativity. If done correctly, you can easily achieve success and high engagement. Unfortunately, the high rise in competition makes it relatively difficult to receive the conversions you expect. While it's easy to throw in the towel and give up on your efforts, our digital marketing agency in Kansas City has a few easy hacks to boost your digital marketing.
Update Old Website Content
As an SEO company in Kansas City, we know all too well how Google loves fresh website content. To help you achieve a high ranking, it is necessary to post new content on your website regularly. If you think you have plenty of content on your site, yet still aren't ranking well, updating old content can help push your website up in the ranks. It can also help improve user experience by adapting your content to current times.
Boost Social Media Posts
If you have a Facebook Business page, you have likely seen the suggestion on your posts to "boost a post." According to our digital marketing agency in Kansas City, by boosting, you are paying a small fee to Facebook to have your post reach a broader and wider audience. This can potentially bring more visitors to your Facebook page, increase your engagement ratings, and hopefully generate a lead!
Actively Engage With Consumers
Not only is posting on your social media accounts consistently important but actively engaging with consumers in the comments is crucial. While it may seem like a tedious task, responding to comments is very effective at bringing in more conversation, increasing your response rate on Facebook, and increasing your chance for others to discover your Facebook page. Our Facebook marketing company in Kansas City always makes sure we respond to comments and private messages our social media clients receive, as it leaves a lasting impression on consumers.
Check What Your Competitors Are Doing
There are many tools and websites out there to identify what your competitors are doing online. For example, on SEMRush, you can enter one of your competitor's domain name and find out what keywords they are being ranked for. This can let you get a good idea of what you should be ranking for as well.
Contact our Digital Marketing Company in Kansas City
If you need help with your digital marketing such as social media, web design, digital ads, or WordPress website help in Kansas City, give our team at Social: Managed a call. We would be happy to meet you for a free consultation to discuss strategy!