Earlier this year, Facebook made a few changes to the way they measure the organic reach of a post. As one of the best social media marketing companies in Kansas City, we want to explain what that means to you and your business. Fortunately, the changes are in how Facebook is reporting reach, so the number of people who view your social media post likely will not change.  Learn more about how Facebook rolls out a new way to measure organic reach!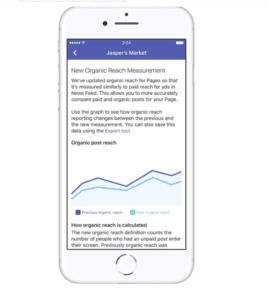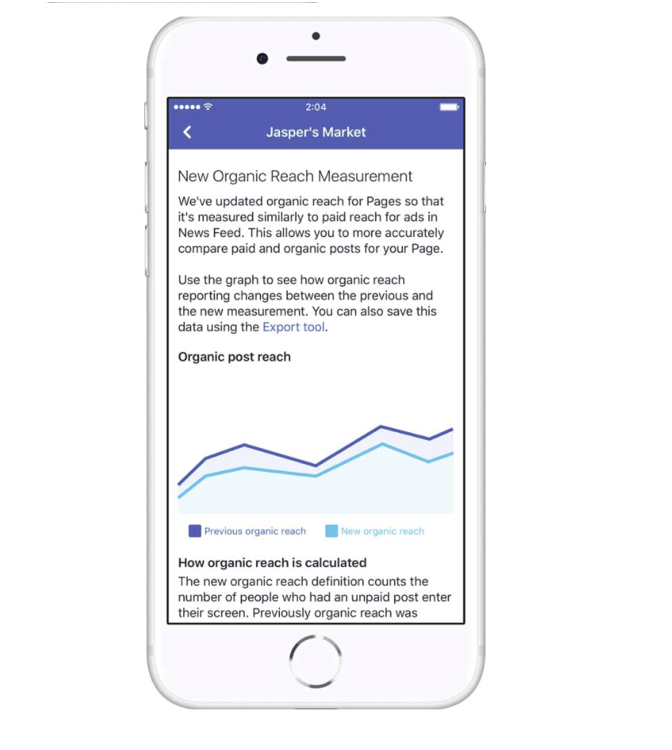 Here is a direct quote from Facebook:
"We've updated organic reach for Pages so that it's measure similar to paid reach for as in News Feed. This allows you to compare paid more accurately and organic posts for your Page."
"The new organic reach definition counts the number of people who had an unpaid post enter their screen. Previously organic reach was counted when a person had an unpaid post placed into their News Feed whether it entered the screen or not."
As a digital marketing agency, we feel that this is the most critical part:
"This update doesn't change how your posts are delivered, or who sees and engages with your posts (through likes, comments, and shares). This is an update to the way we measure organic reach, which may result in changes to the reported numbers for your Page. For example, you may see a decrease in organic reach."
What exactly is Facebook saying?
Nothing has changed with how your followers and their friends see your posts or interact with your posts. However, Facebook has changed the way that they calculate the reach of your organic (unpaid) posts to match the way they figure the reach of your paid posts.
If you are a numbers person who regularly looks at the way your posts reach potential customers, or if you are already working with one of the best social media marketing companies in Kansas City, you may have noticed or have been informed of a decrease in the organic reach of your posts. Don't panic! Fewer people do not see your posts. In fact, you should notice that the number of interactions you are receiving on your posts stays about the same. The only difference is how Facebook reports reach.
In the past, Facebook reported reach on unpaid posts every time they appeared in someone's News Feed, whether the person saw the post or not. However, they only recorded reach for paid posts when someone saw or interacted with a post. Now, Facebook measures the reach of both paid and unpaid posts the same way. While experts say many companies will see up to a 20% drop in their organic reach, any quality digital marketing agency will tell you that this is a helpful change. Now, you will be able to more accurately compare the success or your unpaid posts in comparison to your paid posts, and you will be able to make more informed choices on how to spend your company's marketing budget.
What do you need to do?
Unless you area already dissatisfied with the reach of your posts, you do not necessarily have to change anything. Facebook is just letting you know about the change in reporting so that you are not caught off guard by the decrease in reach. Otherwise, you may assume that a change in the Facebook algorithm caused your posts to reach fewer people, and that is not true. However, if you are unhappy with the reach of your paid or unpaid posts, working with one of the best social media marketing companies in Kansas City could be a step in the right direction.
If you are interested in talking to a digital marketing agency about how they can increase the reach of your posts and positively impact your social media marketing campaign, give Social: Managed a call at (913) 222-9617.