According to our Kansas City web design company, the first step in proving business credibility is to have a website. If you've passed this step, you may be wondering how to show business credibility on your website. This is extremely important to generating leads and getting people to come and stay on a site. At Social: Managed, we're known as one of the best website companies in Kansas City and are going to share with you four easy ways to establish website credibility.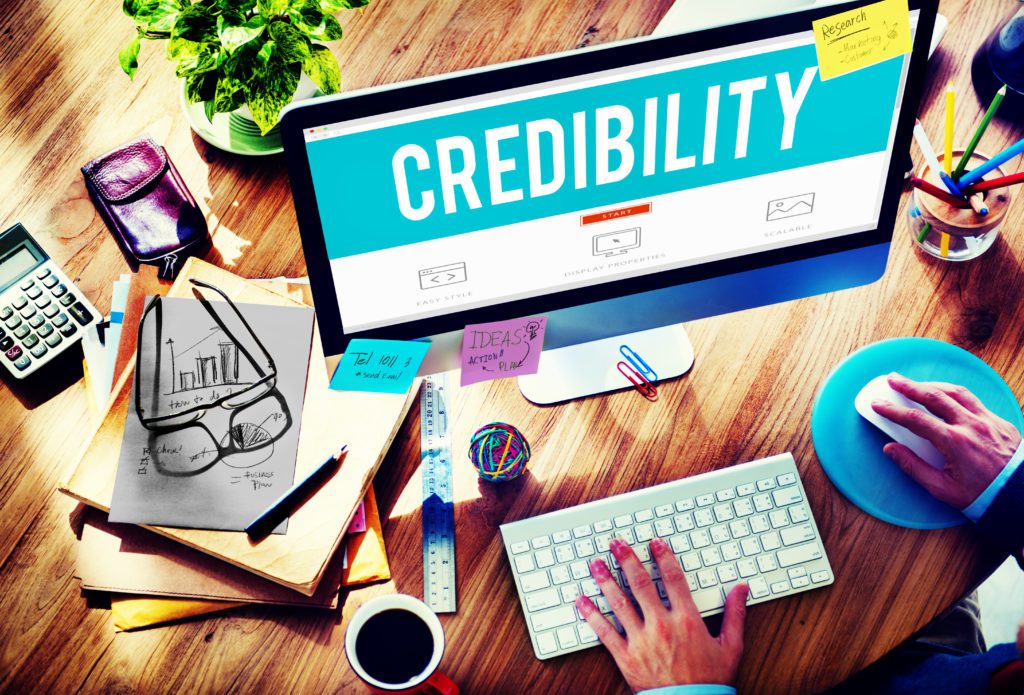 Visually Appealing Site
The best way to show that your website is a reliable source is with a visually appealing site. A poorly designed website with slow loading times and cluttered pages will cause you more harm than good. A study by Google found that people will judge a website within 1/50th to 1/20th of a second of seeing it and that a simple design is more beautiful than a complex one. For a professional website, it's best to hire a Kansas City website design company.
Client Testimonials/Reviews
A major factor in the buying process for people is testimonials and reviews. Research conducted by BrightLocal found that nearly 88% of people trust online reviews just as much as personal recommendations, proving the power of testimonials and reviews for any business. Additionally, testimonials can help earn the trust of visitors on your website by showing that you are a legitimate business. If you are unsure where to put a testimonial page on your website, hire a website company in Kansas City.
Blog Page
Go to nearly any website and you'll find that they have a blog page. This is because blogs are incredibly effective for both SEO and establishing business credibility. A blog page allows you to write and share industry news, tips and tricks, and other information your customers might find helpful. Essentially, it helps present your business as a leader in your industry. Plus, you can help improve your Google search ranking tremendously by keeping your website content fresh and relevant. Ask a Kansas City SEO company, like Social: Managed, to support your blog efforts for SEO.
Post Accreditations and Awards
Do you know what helps prove credibility and legitimacy just as much as testimonials? Showcasing accreditations and awards. Highlighting any affiliations, memberships, certifications, and awards with third party logos and seals is one of the best ways to boost your business's reputation.
If you need WordPress website help in Kansas City to establish the credibility of your business, we can help! As a digital marketing company in Kansas City, we have worked with many local businesses in improving their website by optimizing it for both SEO and displaying authority. Contact us today!