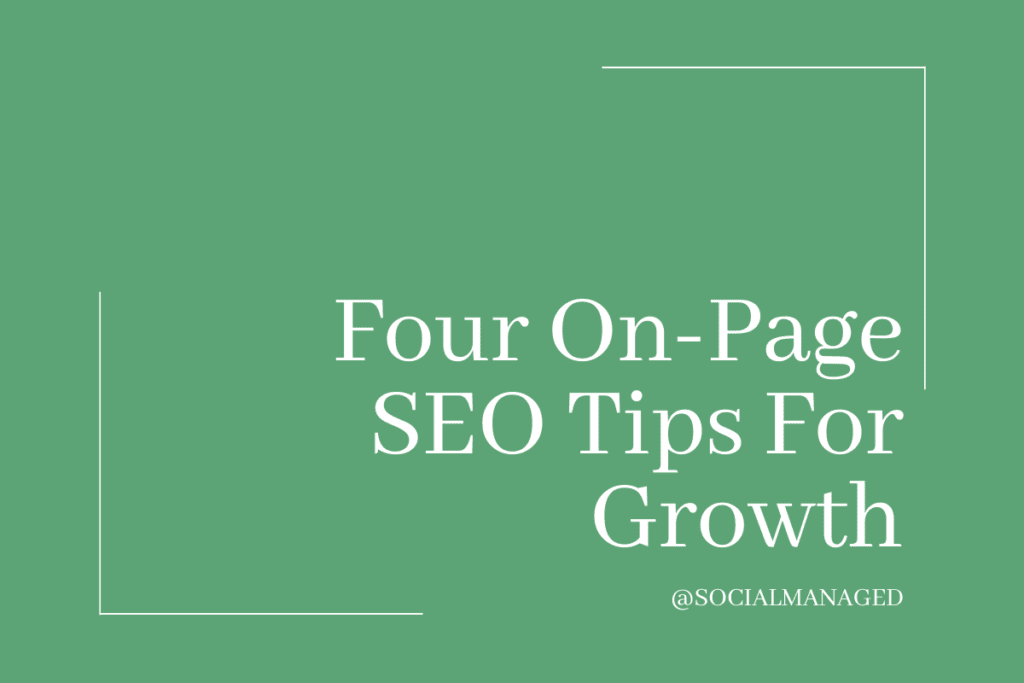 Recently we wrote a blog about the difference between on-page and off-page SEO. In this article, we're going to share four on-page SEO tips for growth, according to one of the best SEO companies in Kansas City.
Mobile-Friendly Website
Mobile-friendliness is extremely important in today's world. More and more people are using their cellphones to search for stuff online instead of a desktop. This means you must ensure your website is mobile-friendly. To do this, our website company in Kansas City recommends downloading plugins, using a mobile-responsive theme for your website, and even viewing your website from your phone to check for things that could use some improvement.
Increase Site Speed
Nobody likes a website that takes ages to load, and Google knows this to be true. When it comes to ranking factors, Google includes page speed. This means if your website takes too long to load, you can expect your search rank to drop. How does this work? If your site speed takes a while to load, users will quickly hit the back button, which will impact time spent on the site and bounce rate, ultimately negatively impacting the on-page SEO.
Strong Site Structure
Any Kansas City web design company can tell you about the impact site structure has on SEO. The better your website is structured, the better it will be for visitors to navigate it. Additionally, a strong site structure helps search engines crawl and index the content on your website much more accurately and efficiently.
Use H1 Header Tags
An often overlooked part of a website when it comes to SEO, according to our SEO company in Kansas City, is the strategy behind the H1 header tags. The H1 header tag is usually the first thing someone sees on your webpage, but it also has a significant impact on SEO ranking. Our Kansas City SEO company recommends keeping the H1 header fairly similar to the title tag and including one of your target keywords.
For a new custom website design in Kansas City that will incorporate the above on-page SEO tips and more, contact us at Social: Managed. We are a nationally recognized digital marketing agency in Kansas City specializing in everything from social media to SEO. Give us a call at (913) 222-9617.