We can often find our business in a bit of a rut and sometimes lost when it comes to updated marketing techniques. As a digital marketing company in Kansas City, we see it often. We realize that people struggle with where to turn when they are stagnant in their growth. You may think you need a new custom website design in Kansas City. Or even to revamp your physical business as the first step. However, before making drastic changes, let us step in and help. Content marketing can make all the difference when it comes to your marketing strategy. SEO companies in Kansas City can help your marketing strategy. We do so by updating your content and keeping it current across the board. There are two main avenues of content that you can update; let's chat about your options.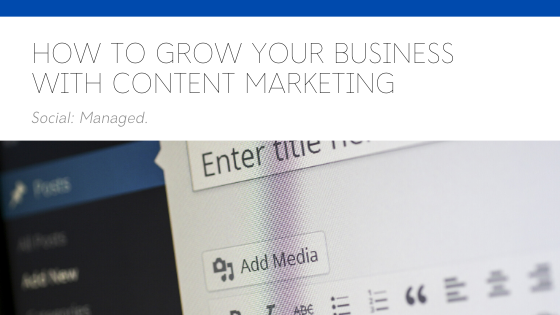 Social Media Content
First, it is important to keep your social media presence strong and relevant across the board. Facebook, Twitter, Instagram, and other avenues of social media are some of the most common ways an audience searches for information. You can build a strong relationship with your audience by many things. Such as posting regularly, keeping relevant information, and engaging with those on the page. The best social media marketing companies in Kansas City are ready to help you with this aspect and want to grow your audience base with this area of content marketing 
SEO Content
Lastly, SEO companies in Kansas City understand the need for relevant SEO content through a website and blog space. After searching through social media, a potential or current customer is likely to go to the website to receive more information about their questions. You can hire the best Kansas City SEO company to ensure relevant and accurate content is present across the pages. Likewise, updating your content can help search engines accurately scan for information and keep your rankings high. 
If you are ready to boost your business with content marketing, give the best digital marketing company in Kansas City a call to discuss a plan of action. Our team is ready to help your audience aware of changes and updated on your information.