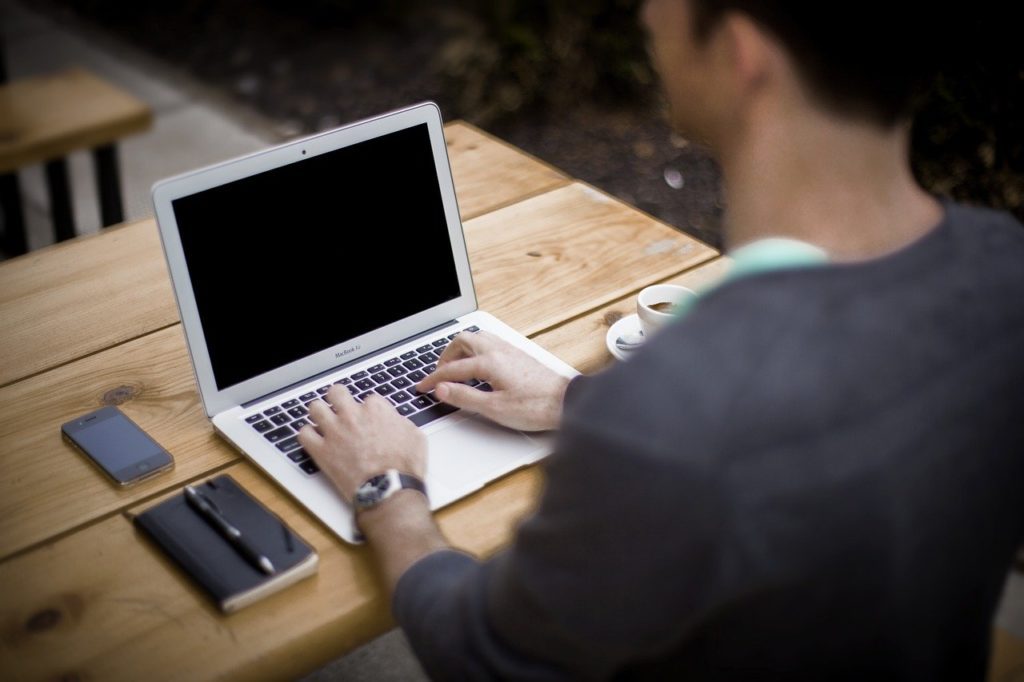 Blogging is a critical piece in search engine optimization (SEO) for a website. The easiest way to explain SEO, and how our digital marketing company in Kansas City explains it to our clients, is that it helps make websites visible on page one of search engines. When a website is not optimized correctly, it basically doesn't exist in the eye of Google. One of the most common SEO strategies for small businesses is to incorporate a blog page. But do you know how to optimize your blog for SEO? Unless you work for a digital marketing agency in Kansas City, chances are you probably don't. Continue reading for some easy tips on how to optimize your blog for SEO!
Use the Right Keywords
Without a doubt, the first critical step in preparing a website and blog page for SEO is to research and use the right keywords. Essentially, the keywords you use are the words you want to be found for. For example, if you are a roofing company, one of your keywords may be "roofing company in 'insert city'." Make sense? For help finding excellent keywords, our Kansas City SEO company suggests semrush.com or Google Adwords Keyword Tool. Both allow you to see what keywords your competitors are using and what people are searching for.
Utilize Your Keywords Properly
Once you've gathered a list of keywords you want to be found for, you will then need to incorporate those words within your blog articles properly. The length of your blog will ultimately determine how many keywords you should use. For instance, our website company in Kansas City has found that a 300-word article typically recommends a maximum of seven keywords.
Using too many keywords, however, is considered "overstuffing" – which Google and visitors find to be irritating and unprofessional. Overstuffing means filling your content with an excessive amount of keywords that make the content nearly unreadable.
Crosslink
If your article mentions facts that should be cited or you mention another blogger or a past blog you've written, it's always a good idea to reference through crosslinks. By crosslinking, you are adding a link to the information you are using. Not only does it look better than an entire hyperlink in parenthesis, but it also helps your SEO and the website you're referencing! Here's an example of crosslinking:
Check out our blog on SEO mistakes to avoid.
Make it Readable
Nowadays, when people visit a website, they just scan it. Very few people read every word on a page anymore, which is why making a blog article scannable (a.k.a. readable) is necessary for both the viewer and SEO. Two ways to do this is by keeping paragraphs relatively short and using subheadings. Notice how we have been breaking up this article with subheadings?
Now you may be wondering how this helps SEO. Similar to how headings help you organize and read the text, they also help search engines do the same thing. For more information regarding headings and how to use them correctly in content, check out this awesome article by Yoast that will explain it all. (See how we crosslinked there?)
Optimize Your Blog Images for SEO
Lastly, optimizing images is an often-overlooked part of SEO. Search engines can't necessarily scan a picture, but they can read the image file name and alternate text. Rather than leaving the title of a photo blank or giving it a random name, our digital marketing agency in Kansas City suggests including keywords in the title tag, alternate image tag, caption, and description tag.
For more information regarding SEO techniques, social media tips and tricks, and WordPress website help in Kansas City, follow along with our blog page! We constantly keep it updated with excellent marketing information for small businesses. Let us know how our digital marketing agency in Kansas City can help your business grow and thrive by giving us a call today!