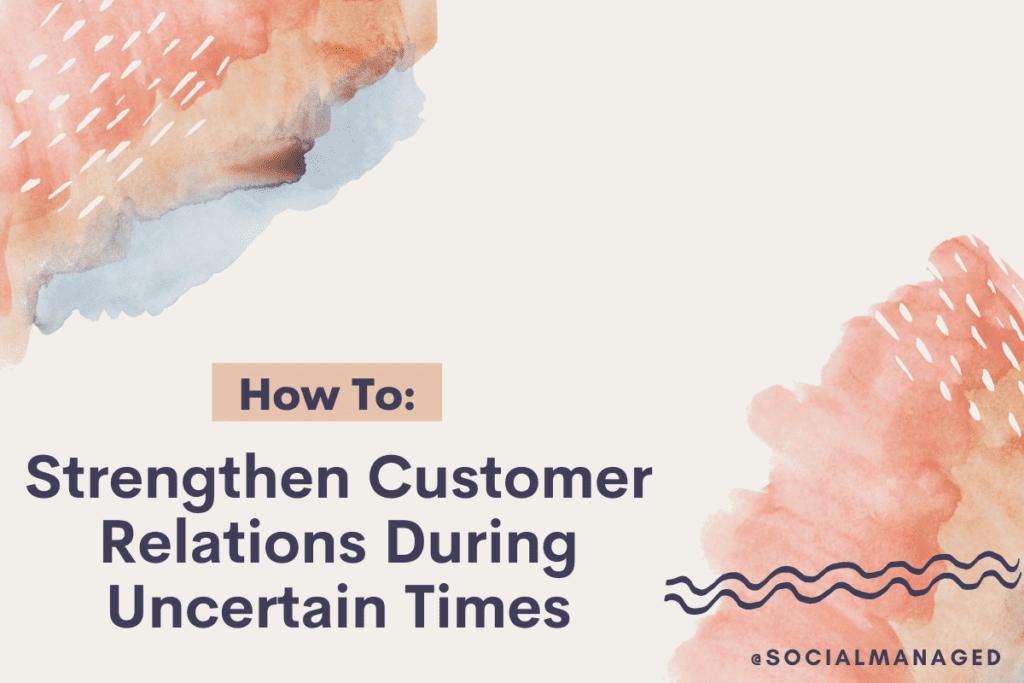 The COVID-19 pandemic led millions of businesses to shut down or work remotely, which made maintaining customer relationships look a bit different than normal. However, that didn't stop companies from responding to consumers' needs and wants. According to our digital marketing agency in Kansas City, here are a few ways to strengthen customer relations during uncertain times.
Listen to Consumers
The best way to know what consumers desire is to listen to them. With everyone online nowadays, it's never been easier to keep in touch with your customers and find out what they want from businesses in similar industries as yours or your business directly.
Utilize Digital Marketing
As a business owner, digital marketing should be your best friend, but especially during a time of crisis. Utilizing digital marketing will be your best way to communicate with consumers, update them with what's going on in your organization, and continue to do business with them. As a digital marketing company in Kansas City and Google Ad company in Kansas City, all of our clients found major success through their digital marketing services with us during COVID-19.
Create a Community
Because COVID-19 forced everyone to quarantine and social distance, a sense of community has never been more important. To create a community, you will need to be more inventive and learn to cultivate relationships digitally. This may include responding to customers on your social media posts, posting consistently on your social media, or hosting virtual events.
Express Gratitude
The COVID-19 pandemic was a hard time for everyone, one way or another. However, the support businesses received was tremendous. During a crisis, if your company received support from consumers, our digital marketing agency in Kansas City highly recommends expressing your gratitude to your customers to show your appreciation for their business during a hard time.
Contact Social: Managed.
As unfortunate as COVID-19 is, there is still a tremendous amount of good that has come out of it. It has taught many businesses how to prevail under challenging circumstances, how to connect with customers in new ways, and come together like never seen before.
If COVID-19 made you realize you need help with your digital marketing, contact our team at Social: Managed. We are a Kansas City SEO company and the best website company in Kansas City. Whether you need digital ads, social media help, or WordPress website help in Kansas City, give us a call at (913) 222-9617 to talk strategy!