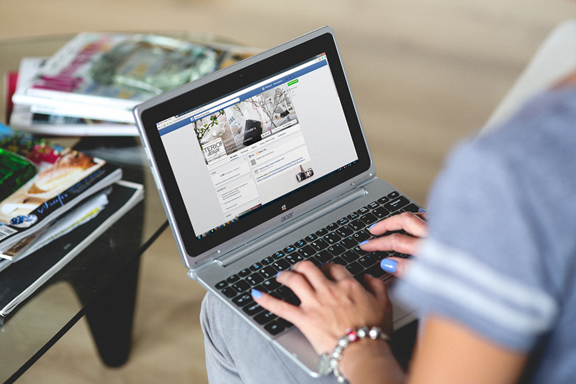 Out of the many social media platforms out there, Facebook continues to rank among the top. Just like email, it has pretty much become a necessity for everyone to have. Today, you can find out a significant amount of information on anyone and any place just on Facebook alone. If you have a business, creating a Facebook account is necessary. It's free marketing and will lead to increased sales and profit. However, managing a Facebook business account is very different than how you would manage a personal account. As a digital marketing agency in Kansas City and Facebook Ad company in Kansas City, we are going to share with you some easy ways on how to utilize Facebook for your business. 
Photos and Videos Grab Attention 
When you scroll through your Facebook timeline, do you stop to look at and read every post you come across? We're going to assume not. People today tend to quickly glance through their timeline and stop when they see something that stands out (aka a photo or video). If you want people to check out your posts, using a photo or video to advertise what you have to say or sell will grab the attention of your followers much more than a simple written post.  
Speedy Replies 
When you visit your business's Facebook page, on the right hand side, you will see your response rate and response time. The rate is how often you actually respond back to people who message you and the time is how long it takes for you to respond. For strong customer engagement, the best social media marketing companies in Kansas City recommend no longer than a 24-hour response time. 
Optimize Messages  
One simple way to encourage customer engagement is through the chatbox. On your Facebook page under Settings, then the Messaging tab on the left hand side, turn on "Prompt people to send messages" and "Help people start a conversation with your Page." What this does is whenever someone visits your page, the chatbox will automatically pop up, along with frequently asked questions, to make it easier for someone to start a conversation with your business. 
Update About Section 
When someone wants to learn more about your business, such as where you're located, hours of operation, contact information, etc., they will go to the About section. The first thing a Facebook marketing company in Kansas City suggests doing is ensuring that all of the listed information is correct and updated. Include as much information as possible; the more the better. Doing so will also show legitimacy among visitors. 
Facebook Insights Is Your Best Friend 
According to the best digital marketing agency in Kansas City, one of the best tools Facebook offers businesses is the Insight tab. Under Facebook Insights, you can learn more about the people who interact with your page so you can tailor your posts to meet their needs. You can also see how well your page is doing, how many people you're reaching (or not reaching), what kinds of posts are most successful, and even optimal times to post. 
Post Regularly, But Not Too Much 
As much as you want to sing like a canary about how great your business is, it's best to keep the posting to a minimum. While a digital marketing agency in Kansas City suggests posting regularly, you want to make sure you don't overload your follower's timeline at the same time. It not only looks tacky and arrogant, but you can also expect to lose followers.  
For help managing your company's Facebook account to garner business, our team at Social: Managed. is ready to help. Ranked one of the best social media marketing companies and best website companies in Kansas City, we will get your business where it needs to be – at the top. 
Grow Your Business With Our Digital Marketing Company in Kansas City Experts Committed To Your Success.
Ready For A New Website? A   Website company in Kansas City CAN HELP!
What Makes Social: Managed. The best  SEO Companies in Kansas City? Find Out Today!