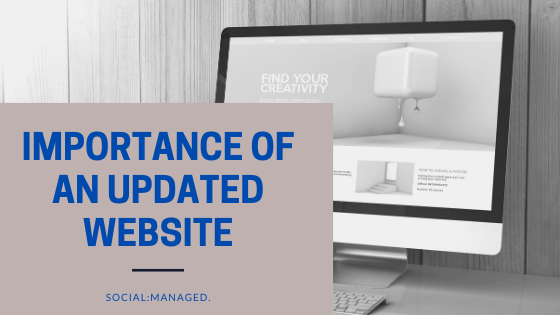 During these times, people are seeking additional sources of information for their favorite stores, restaurants, and companies. Now that the time we spend outside our home is limited, we are forced to improvise and seek other alternatives. That is where your website will come into place. Having an updated website can make all of the difference to some consumers during this time. Through this article we will explore how the best website companies in Kansas City can help you through these times. Also what an updated website can do for you. Let's explore a few reasons why you should talk to the best website company in Kansas City today. 
Quick Information 
If you go to your favorite company's website right now, odds are you will see an announcement labeled "COVID-19 UPDATES". This is because they want to quickly answer the most common questions about the changes made during these times. For many, production has halted or delayed due to the government regulations. For others, their work has increased, and they are prepared to handle the increase of work they are expecting. Regardless, our suggestion as the number one Kansas City web design company is to understand your goals and quickly portray them to your audience.  
Changing Times 
Everything is up in the air currently and it feels as if our world is turned upside down. However, it is important that your consumers do not see that reflected onto your website. Often, they are seeking a sense of normality from their favorite companies. It is crucial that you become that for them. The best SEO companies in Kansas City encourage the use of marketing during this time. Mainly to reach those people who are seeking a reliable place of information. Having an updated site by the best Kansas City website design company, can help you maintain an accurate representation of your company and in a timely manner. 
These two things should lead you to the conclusion that it is time to talk with a company who focuses in custom website design in Kansas City. Our team is ready to help you quickly communicate with your audience and maintain accurate information. Contact us today and discuss how Social:Managed, the best website company in Kansas City, can help you!