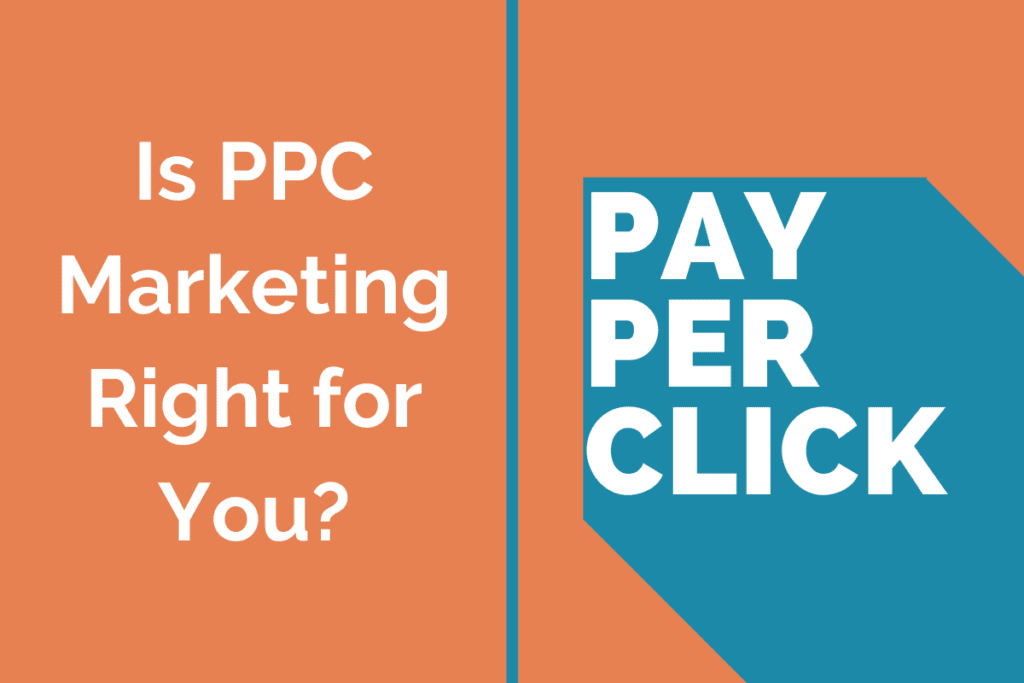 You know when you search for something on Google, and little advertisements show up at the very top of the page? Those advertisements are known in the marketing world as Pay-Per-Click (PPC) marketing. Maybe those links are the first ones you click on when searching for something, or perhaps you completely ignore them. However, if you're a small business owner, listen up. In this article, our Google Ad company in Kansas City is going to discuss what PPC is and if pay-per-click marketing is right for you.
What is PPC?
Pay-per-click (PPC) marketing is a non-organic way to generate clicks to your website through the use of search engines, like Google. When we mean "non-organic," we mean clicks that were "not earned." Essentially, one must pay for PPC ads.
Take our dog food search, for example. According to this screenshot, the first results you see are five images for dog food from various brands. In small font in the top right corner, you see the word sponsored. Down below, the first text result has "ad" written in small text in the top left corner. Those two search results are both at the top of the search result page and are great examples of PPC ads.
How Does PPC Work?
Now that you know what those sponsored ads you always see on Google are, you may be wondering how they work. Like we said earlier, PPC ads are not organic. This means every time someone clicks that ad, that business who ran the ad pays a small fee (hence the word "pay-per-click"). Make sense?
Now, this is where it gets a bit tricky because not everyone pays the same fee for a PPC ad. There is quite a bit that goes into PPC costs, including campaign budgets, auctioning, ad quality and relevance, and much more. However, understanding PPC cost isn't what this article is about. So, let's move on.
What are the Benefits of PPC Ads?
As a digital marketing agency in Kansas City, clients often ask us how PPC ads will benefit their business. The truth is, PPC marketing is beneficial for every kind of business and anyone looking to generate leads. Here are just a few benefits of pay-per-click:
Generate Leads at Low Cost –
Pay-per-click marketing is what some would consider a bargain since you only pay when someone clicks on your advertisement. When it comes to generating leads at a low cost, let's say you spend $10 for every PPC ad click you receive. That could seem like a high price to pay for a click. However, if one of those clicks results in a $500 sale, our Kansas City SEO company would say PPC marketing is practically a no-brainer, especially if you were struggling to achieve sales beforehand.
Domain Authority –
At Social: Managed., where we are known as an SEO company in Kansas City, we help our clients achieve domain authority on search engines, and PPC marketing is an excellent way to do just that. How so? Well, by being on page one of Google, you automatically receive much more exposure and opportunities for your business compared to those on page two, three, etc. So, since PPC ads are displayed at the top of page one, you will instantly draw more people to your business.
Boost Website Traffic –
A significant advantage of pay-per-click marketing is the boost of traffic to your website, especially when you have trouble getting to the first page of Google organically. For example, your industry may be very competitive, so ranking number one for specific search terms may be quite tricky. This is where PPC ads play to your advantage.
How to Make a PPC Ad
Now, unless you are a Google Ad company in Kansas City, we highly recommend hiring a digital marketing company in Kansas City to run your PPC ads for you. Like we mentioned earlier, there is a lot of strategy that goes into PPC marketing, so having a company dedicated to your ads will help you save a tremendous amount of time and money.
Contact Social: Managed.
Ready to start pay-per-click marketing for your small Kansas City business? Give our SEO company in Kansas City a call today at (913) 222-9617 to learn more about how PPC works and to have your ad running in just a few days from sign-on!