Custom Website Designs That Convert
We ensure each website we build is unique and meets the clients needs, now and into the future. Websites are often first impression a user has with a company. A website that provides a great user experience can help convert customers and drive sales. Let our designers help create a beautiful site that boosts your brand and turns traffic into customers.
ESTABLISH GOALS
To ensure a company has a successful website we need to first establish the website goals prior to designing a site.
ANALYZE AUDIENCE
Our team will dive into your current website analytics and data to define your target audience.
CREATE DESIGN
No website design is the same. Our designers take your goals, brand and target audience into account when creating your website design.
What You Receive With A Website From Social: Managed.
Every website we design is unique to each and every customer. In today's market, you need to stand out online, which is why no website we design is the same. To achieve this, our web design team, creating custom website design in Kansas City, will get a good idea of what your brand embodies, understand your websites wants and needs, dive in deep to your current web analytics and data to improve existing strategies and define your target audience.
Over 50% of Internet traffic comes from mobile devices. If your current website isn't mobile-friendly, you are losing thousands of dollars on precious business. Fortunately, we keep this statistic in mind whenever we design a website to guarantee it is mobile-friendly. Our custom website design experts will provide you with a responsive design that ensures every viewer receives the best experience possible.
HOLISTIC VIEW OF YOUR BRAND
When you started your business, you worked hard to develop your brand. This means when we design and build your website, we will take the time to listen to your ideas, history of your company, and your dreams for growth to ensure your website will suit your brand. If you are still struggling with developing the look of your brand, our team of design experts can help, as the best website company in Kansas City.
RESPONSIVE & FUNCTIONAL DESIGN
If your website isn't easy to navigate and information on your site can't be found, then visitors to your site will leave and go elsewhere. When we design a website, we work hard to built it so that it is responsive and functional on both desktop and mobile devices. Our website design team is experienced at working both the front-end and back-end of sites to ensure a full-functioning design.
FAQs
It depends on a variety of factors. Suppose you are looking for a quick landing page that could be completed in a short time. Some clients need a brand new website, which could take six to eight weeks, with reviews, integrations, and testing along the way. Your Brand Manager will discuss your needs and goals with our web team to determine the timeline of your project and communicate that with you.
At Social: Managed., we are an all-in-one digital marketing agency. If you don't have a developer or marketing staff on your team, we are the answer. After your website is live, we can serve as your developer and assist with any updates and site changes. No one will know the back-end of your website like we will. We always encourage our clients to have us be their service providers.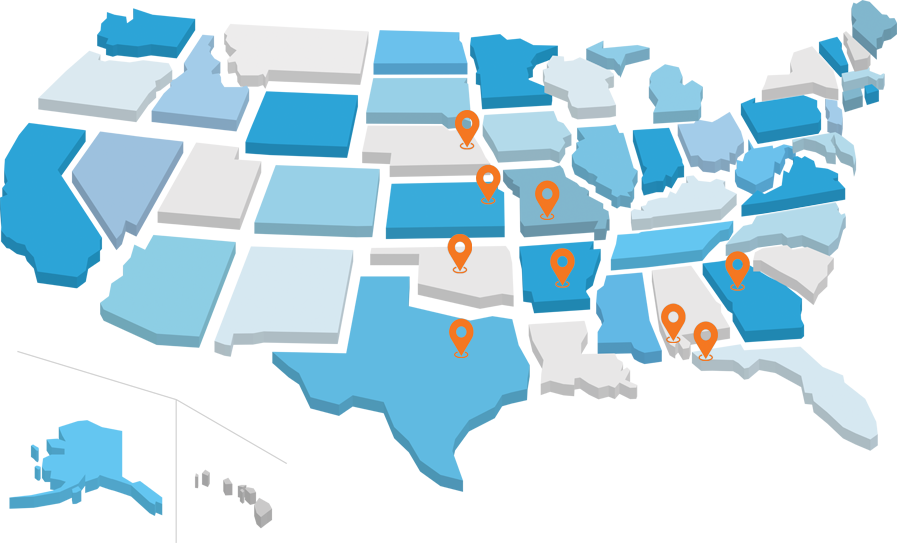 Areas We Grow Business in: