Imagine this – you own a business and have a website. Just for fun, you decide to Google yourself to see which page you land on – obviously hoping and expecting for page one. But then when you go on Google, not only do you not find yourself on the first page, but you don't find yourself on the second, third, fourth, fifth, or even sixth page! At that point, you think it's useless to keep going, because who even goes past the first page anyway? If this is you and you find that you're not ranking on Google, here's why.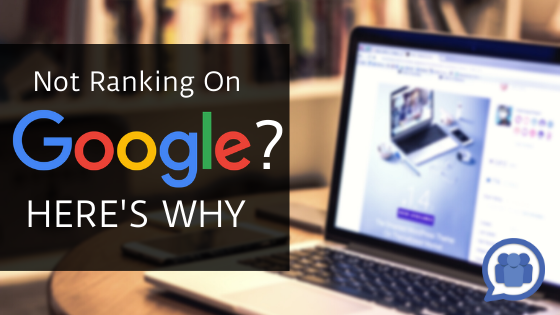 Outdated Website
As a Kansas City web design company, we find that many clients who come to us have extremely outdated websites. Or if they are up-to-date, the design is not user-friendly. This is strike one. According to Google, their approach to search is to "deliver the most relevant and reliable information available," as well as "organize the world's information and make it universally accessible and useful." With an outdated website, you aren't providing relevant and reliable information that Google deems necessary.
If you have an outdated website, give Social: Managed a call today for custom website design in Kansas City.
No SEO Strategy
Obviously, you aren't going to rank if you have no SEO strategy. Search Engine Optimization (SEO) is a critical component in ranking among search engines. Again, our digital marketing agency in Kansas City has found that many people, including business owners, do not know what SEO is or how to optimize a website. If your goal is to be on page one of Google, you must have a plan for SEO. Check out our article on improving your SEO skills, or contact Social: Managed – one of the best SEO companies in Kansas City – for help.
Meta Tags Aren't Optimized
A Meta tag is how search engines understand what your page is about. For example, when you search for something on Google, you'll receive thousands of results. Under each result is a small paragraph (the Meta tag) that gives you a sneak peek of what that article or website is about. While Meta descriptions don't necessarily help your ranking, they do count towards how many clicks you get. It's suggested to keep the length under 155 characters and include the keyword you want ranked for.
Don't know what your keywords are? Need help finding what people are searching for? Our digital marketing company in Kansas City can help!
Poor Web Content
In addition to a dated web design and no SEO strategy, poor web content is another piece to why your website is not ranking on Google. Going back to Google's approach to search, two words stand out – relevant and reliable. If the content on your website doesn't align with those words, Google won't view your site as valuable.
According to our website company in Kansas City, some tips for better web content include:
Constantly updating your blog page with helpful content that relates to your industry and that your audience will find beneficial
Keeping content on your ever page at least over 300 words
Not overstuffing your pages with keywords (trust us – you won't be found if you do this)
Because content is a critical component in ranking, we suggest hiring an agency for WordPress website help in Kansas City – like Social: Managed! That way, you can focus more on your business and know that experts are handling all the rest.