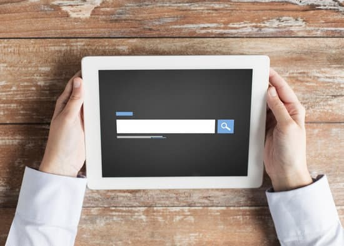 As one of the most trusted digital marketing agencies in Kansas City, we like to believe we know a few things about on-page SEO necessities. There are different qualities for on-page and off-page SEO that can contribute to your website's optimization. Let's chat about three qualities you should have for on-page SEO. 
Meta Description
A meta description is a snippet of information that appears in a search engine query. For example, when your page appears on a Google search, a meta description is below the link to your website. It gives a little bit of information about what you are searching for. 

Mention Keyword Early
Whether you hire a Kansas City SEO company, or you do the work on your own, it is important to understand or hire WordPress website help in Kansas City, because it is very important in terms of optimization. Within the first paragraph of the content, it is important to mention the keyword. This shows a search engine that the topic of the blog is obvious and helps others find it quickly. While you may refer to the keyword early, you must mention it throughout the entire blog. However, it can be in content to make it more prominent and more evident to the audience and search engine.
Integrate Media
Whether interactive, video, or still media, it is important to integrate some kind of media for the audience to relate to the content. For original content, you can hire a graphic designer in Kansas City to design the work or find it through authorized sites. For instance, you could also use a company that specializes in social media video production in Kansas City to create unique videos for not only your content but also social media. 
Using these three tips can help you optimize your on-page SEO and create more traffic flow from your website. Are you ready to optimize your website? It may be time to talk with the best digital marketing company in Kansas City about your options. Finally, our team of qualified members are ready to tackle your needs and become your Kansas City SEO company today.