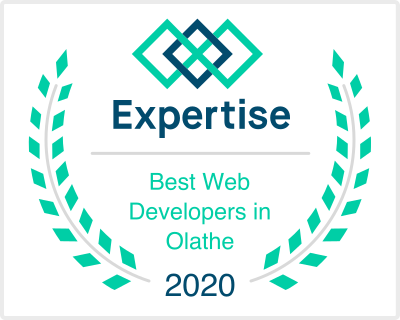 We are excited to announce that we were named as one of the top 11 web developers in Olathe, Kansas by Expertise! Expertise identifies the best service professionals across major cities in the United States.
How Scoring Works
Expertise scored 26 web-developing companies in Olathe on over 25 variables across five categories. The categories included reputation, credibility, experience, availability, and professionalism.
Reputation – the company has a history of happy customers and outstanding service.
Credibility – the company has many licenses, accreditations, and awards.
Experience – the company is a master in their industry, and has years of practical experience and education under their belt.
Availability – the company is approachable and responsive.
Professionalism – the company is honest, authentic, and reliable.
Thank you Expertise for selecting us as one of the best web developers in Olathe!
Read the full article here – https://www.expertise.com/ks/olathe/web-developers