Every year, marketers, including our digital marketing agency in Kansas City, attempt to identify social media trends. Doing so allows marketers to come up with new strategies to engage with consumers better and increase revenue. Here are seven social media trends for 2020 that our Facebook marketing company in Kansas City thinks you should know about.
Ephemeral Content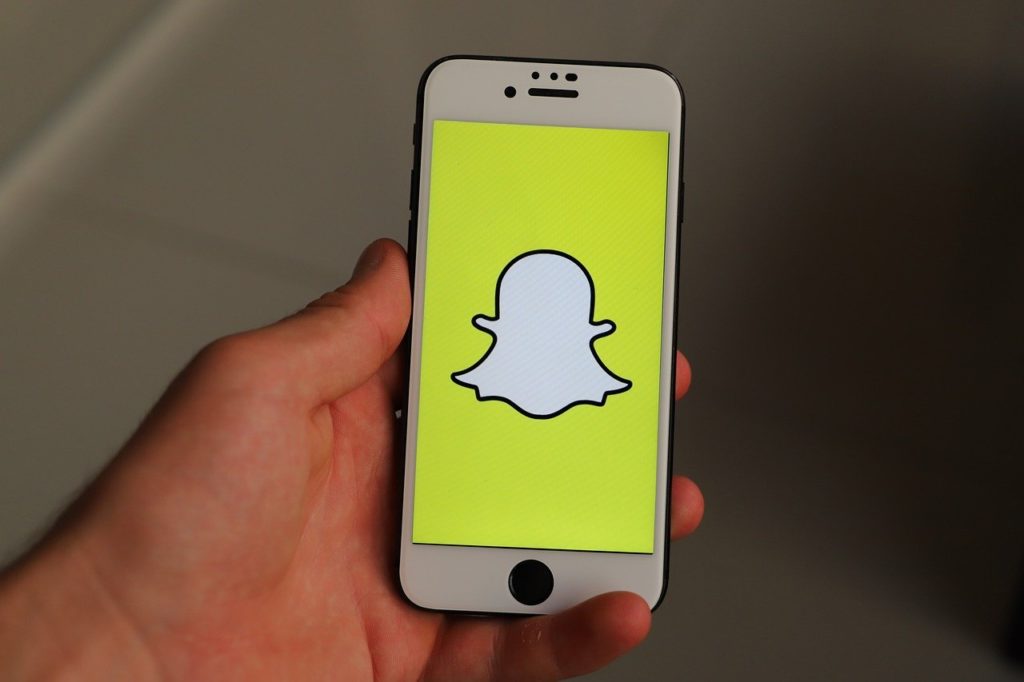 Ephemeral content is social media content that is short-lived and typically disappears after 24 hours. Instagram, Snapchat, and Facebook Stories are perfect examples of ephemeral content and have become an incredible phenomenon within the social media world.
People prefer this type of content because attention spans have decreased, and content consumption trends have changed. Ephemeral content, like Stories, are ideal because they are short and engaging. In fact, more than 400 million users on Instagram use the Story feature every day, proving its effectiveness (Source: Medium). 
Video
If you haven't yet noticed, videos have dominated the world of social media. Video has quickly become one of the most engaging forms of content, especially ephemeral-type videos. According to the 656 professional marketing respondents in Wyzowl's State of Video Marketing Survey, 88% reported that video content gives them a positive ROI. Additionally, 99% of current video marketers said they are going to continue their video efforts, while those who said they don't currently use video, 59% said they are going to start in 2020.
Moral of the story, it's time to start utilizing videos in your social media marketing strategy if you haven't already. For instance, our Facebook marketing company in Kansas City enjoys using the Story feature on Instagram. It's easy, free, and popular!
Influencer Marketing
Although it's not a new trend by any means, it's certainly not going anywhere anytime soon. Over the past few years, many companies began utilizing celebrities and those with a large social following to promote their brand and products.
Consider this – have you ever purchased a product or service because a well-known person you follow on social media used it? This is a tactic known as influencer marketing.
Influencers are often known as real and trustworthy human beings among their followers when it comes to certain subjects such as fashion, beauty, and technology. Influencer marketing is very popular, as it is cheaper than paid advertisements, it strengthens a brand's reputation, generates online buzz, and increases conversions.
As a matter of fact, 80% of marketers who utilize influencer marketing find it to be very effective, whereas 89% say the ROI from influencer marketing is just as good, if not better, than other marketing efforts (Source: Mediakix).
A few brands that do a great job at incorporating influencers in their marketing strategy are Cariuma, FabFitFun, and MVMT. For example, social media influencer @jadelizroper partners with FabFitFun – a seasonal beauty box subscription service – and features the boxes she receives on her Instagram. She tags FabFitFun in her post and also includes a discount code for her followers.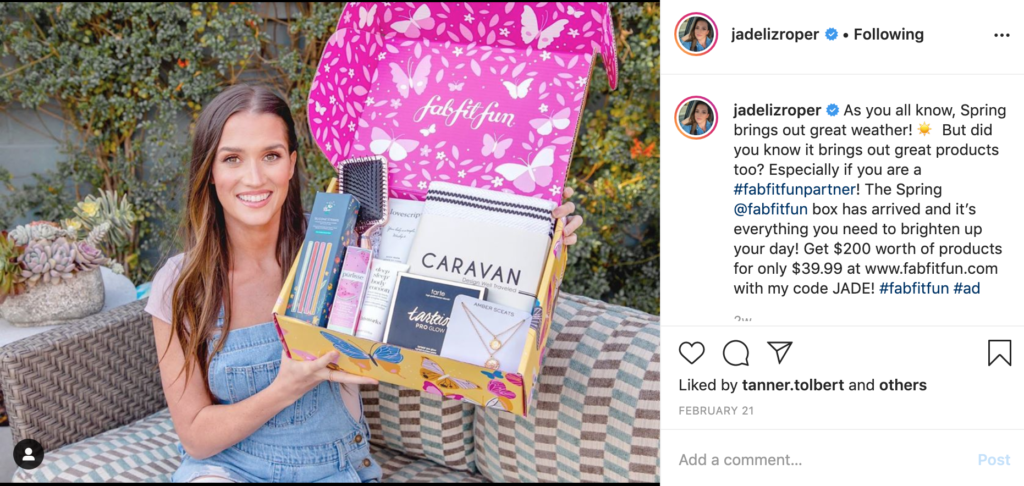 Community Groups
A newer trend our digital marketing agency in Kansas City believes will grow in popularity in 2020 is the idea of social media community groups. What are these groups? Basically, social media platforms are making efforts to provide tight-knit, social communities of like-minded people. For example, Facebook Groups allow people with shared interests to communicate with each other online.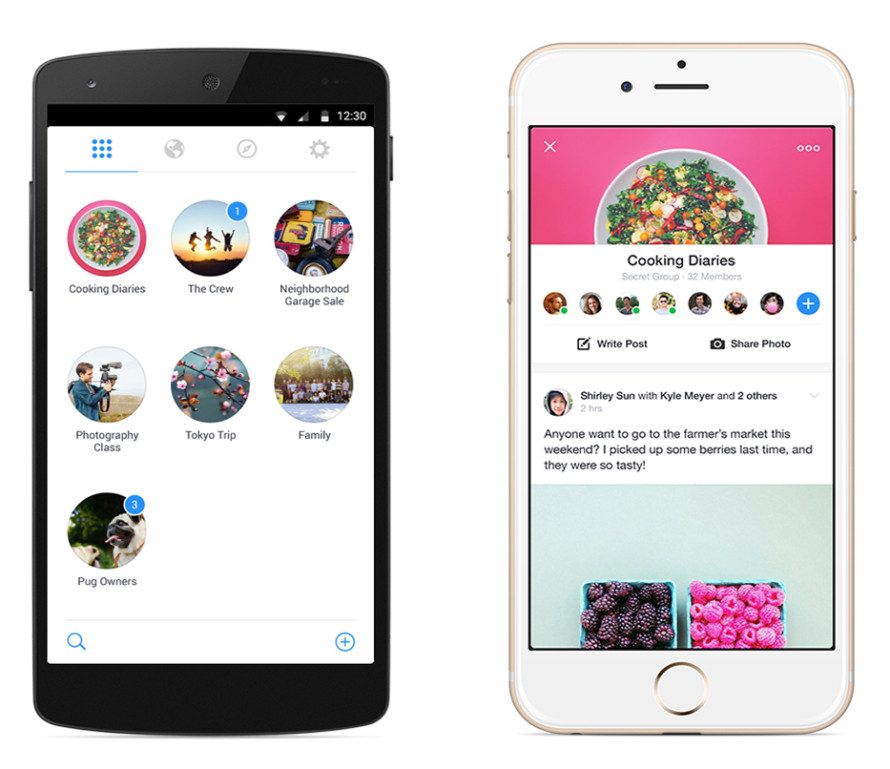 Towards the end of 2019, Instagram launched Threads – a new way to message and share photos and videos with your smaller circle of friends. It's a standalone app that lets you communicate what you're doing and how you're feeling with close friends in a private manner.
Removal of Visible Likes
In 2019, Instagram announced its decision to possibly remove the number of likes people can see on other users' posts. This proposal was based on the logic that the number of likes a person receives ultimately determines their social value. This validation has become detrimental to many people's mental health.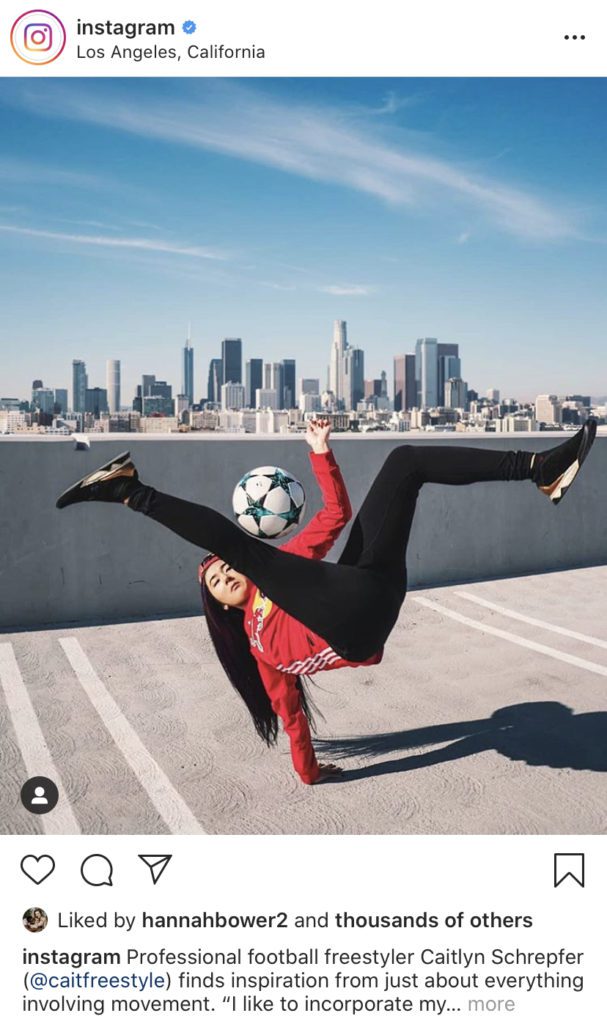 However, the removal of visible likes could negatively impact how brands measure their campaigns, as many brands have switched from traditional marketing methods to influencer marketing. In turn, brands would need to invest in Instagram Ads, which can be more easily tracked. As an Instagram ad company in Kansas City ourselves, we're certainly interested to see where this trend goes.
User-Generated Content
Humans want to be seen and heard, and one way brands can recognize them is by utilizing consumer content. While user-generated content (UGC) isn't necessarily a new trend, it is a popular one that will continue to grow in 2020. Brands like Starbucks, GoPro, and Airbnb do an exceptional job of incorporating UGC in their social media strategy. Here's an image showing Airbnb's Instagram feed, showcasing mostly user-generated content.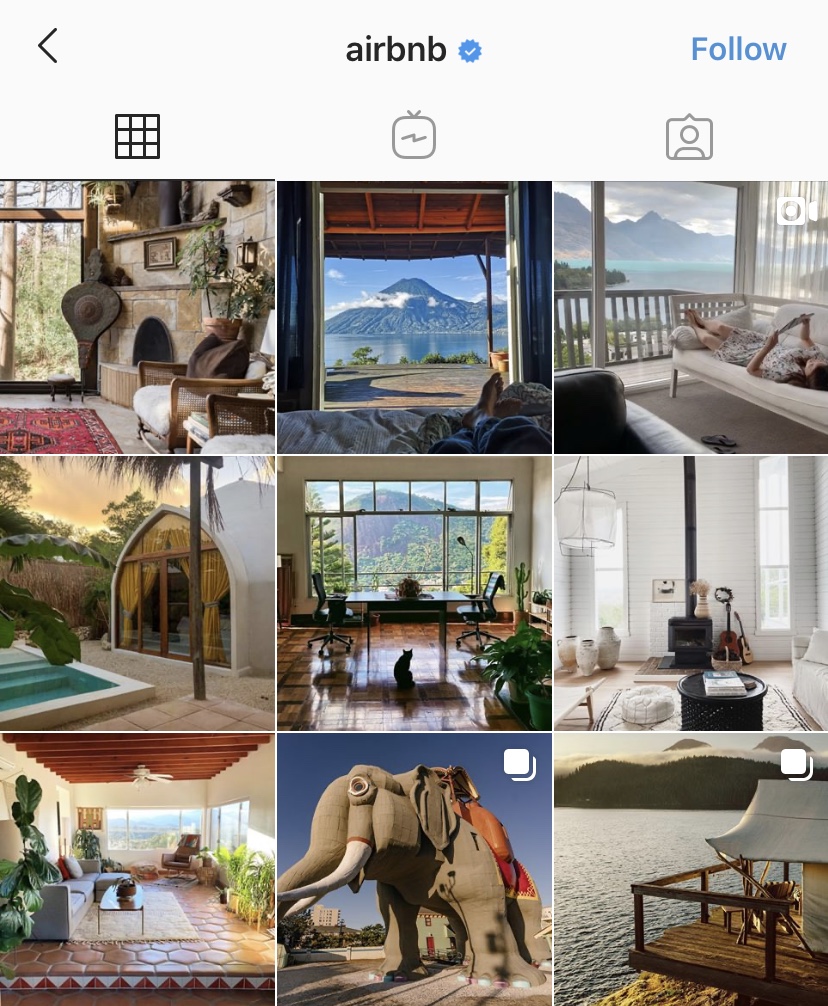 Utilizing user-generated content is an excellent way to showcase authenticity and trust in your brand. The more UGC you post, the more content you will likely receive due to people wanting their content to be seen by the world. Oh, and did we say UGC is FREE?
Advanced Social Ads
Have you noticed an advance in social media advertisements lately? You're not alone. Long are the days of single photo advertisements, as more and more brands are investing a significant amount into social ads and will continue to do so in 2020.
What do we mean by this? For one, ads are becoming much more personalized. Improvements in technology are allowing advertisers, including our Facebook ad company in Kansas City, to deliver a more tailored ad experience. Additionally, you'll also see more dynamic ads such as carousels and social shopping.
For example, this ad from The New York Times on Snapchat features interactive elements (not seen in the picture) and a "Swipe Up" feature to subscribe to their online newspaper.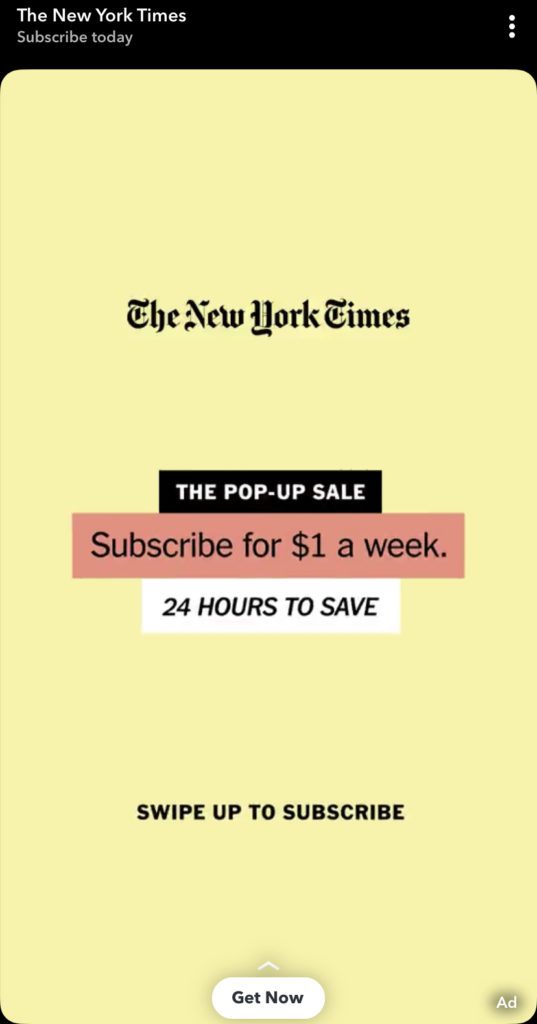 For help with your social media strategy this year, contact us at Social: Managed. Our team stays up with all the social media trends for 2020, making us one of the best social media marketing companies in Kansas City. Give us a call today at (913) 222-9617.