The Best SEO Companies In Kansas City Discuss The Differences Between SEO and SEM — Do you know the difference between SEO and SEM? According to one of the best SEO companies in Kansas City, these two practices aren't the same, and one might work better for small businesses than the other. Whether your business is entirely online or you have a local storefront, it's important to have a solid online presence.
At Social:Managed., we are proud to be a trusted SEO company in Kansas City, and we want to help your business secure the top spot on Google, no matter how small it is. Whether you use SEO or SEM tactics, it's important to use strategies that work best for your business. We understand that the topics of SEO vs. SEM can be confusing for people who don't have background knowledge, so we've compiled a list of important information on the differences between the two.
What Is SEO?
According to the best Kansas City SEO company, SEO stands for search engine optimization and refers to a method used by businesses to optimize their website. This helps improves organic traffic to their site, which in turn helps improve their standings on search engines like Google.
The goal of SEO is to attract relevant traffic to your website. SEO is designed to attract more customers to your website that are interested in your services or products.
What Is SEM?
According to the best SEO companies in Kansas City, SEM stands for search engine marketing and refers to funneling relevant traffic from search engines like Google by buying ad listings. SEM is the same as paid search and PPC and refers to advertising and marketing.
In order to be successful with SEM you have to have a strong strategy that can help your advertisements increase visibility.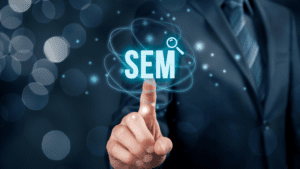 Why Are Both SEM and SEO Important?
An SEO company in Kansas City understands that both SEO and SEM can benefit your small business. Both of these practices can help your small business grow substantially and can help you connect with you a larger audience. SEM and SEO can help your business improve rankings by focusing on your business's targeted keywords.
Pros Of SEO
According to a leading Kansas City SEO company, implementing SEO strategies can provide your small business with numerous benefits.
Brand Awareness
One of the best benefits of implementing SEO into your business's marketing strategy is increased brand awareness. Practicing SEO can help your brand reach a larger audience. This makes it easier for customers to remember your business and recommend you to more people.
More Website Traffic
An effective SEO strategy will also improve your website's organic traffic. By using SEO, you drive more targeted traffic to your website.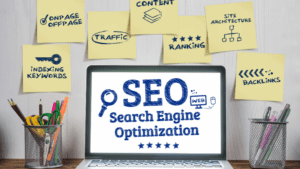 Pros of SEM
Just like with SEO, implementing SEM strategies can provide your business with several unique benefits.
Always On The Top of the Page
The best benefit of SEM is that your ad will always be at the top of the page. This ensures that your business is one of the first ones that potential customers will see.
Easier to Showcase Your Products
Paying for advertisements makes it easier to showcase your products to potential customers. Advertisements can include pictures, while organic search listings only show text.
SEO and SEM tactics can benefit your small business; choosing the one that works best for you is important.

Social:Managed. is one of the best SEO companies in Kansas City, and we want to help our customers meet their goals. We can evaluate your business's current SEO plan and develop a strategy tailored specifically to your needs. We strive to ensure our clients receive their desired results.
If you are interested in hiring an SEO company for your business, contact us online, or give us a call at (866) 324-9700 to discuss a free social life audit.