The Best SEO Companies In Kansas City Give 3 Tips For Creating An SEO-Friendly Blog Post — The best SEO companies in Kansas City understand how important it is to optimize your blog post for SEO. It's important that the blogs that you are writing for your business are seen by clients and potential clients alike. You also need to make sure that you're keeping your audience entertained while writing a well-thought-out and structured post.
At Social:Managed., we are proud to be a leading SEO company in Kansas City, and we want to help your business improve its Google standing. We believe that all businesses can thrive no matter how small, and having an effective SEO strategy is a big part of that.
One of the easiest ways to implement SEO strategies and improve your business's Google ranking is to create informative and entertaining blog posts that pertain to your services. We understand that SEO writing can be difficult, so we've listed 3 tips to help you create an SEO-friendly blog post.
1. Do Your Keyword Research
According to the best Kansas City SEO company; this is the most important part of creating an SEO-driven blog post. Before you start writing your blogs, it's important to figure out what your clients search for on Google. If you're a roofing company in Kansas City, you want your business to appear in searches for "best roofing company in Kansas City," not "Overland Park painting companies."
Once you find out which keywords or phrases your customers are looking for, it's important to implement them into your blogs. This will help your posts rank higher in Google searches and potentially increase your number of clients.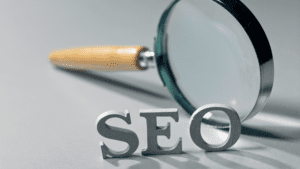 The best SEO companies in Kansas City always use headings in their blog posts. Proper headings are a great way to help your readers understand what you'll be talking about in that paragraph. Headings are also a great way to implement your chosen keywords into your blogs. Using keywords in some of your subheadings can help people follow what you're talking about. However, it's important to make sure that your text flows naturally and isn't clunky.
3. Use Hyperlinks
According to a leading Kansas City SEO company, hyperlinks are a great way to improve your blog post's SEO. You should link back to your business's landing pages, so your clients can easily find the services that they're looking for. If you use the term "best roof repair in Kansas City," you should link that term back to your roof repair services landing page.
Google also tends to rank content higher that links to at least one outside source. Try and add an additional link that relates to your blog post. If you're writing about the importance of homeowner's insurance for your roof repair, link to your area's insurance requirement.

Social:Managed. is considered to be a leading SEO company in Kansas City, and we want to help our customers meet their goals. We can evaluate your business's current SEO plan and develop a strategy tailored specifically to your needs. We strive to ensure our clients receive their desired results.
If you are interested in hiring an SEO company for your business, contact us online, or give us a call at (866) 324-9700 to discuss a free social life audit.