The Best Social Media Marketing Companies In Kansas City Discusses 3 Ways To Maximize Your Business's Social Media and SEO — According to one of the best social media marketing companies in Kansas City, SEO is an important part of your business's social media presence. The higher your content ranks on search engines (including Google and the social media site you use), the more people will visit your webpage.
Social media marketing is one of the most effective ways to attract new customers to your business, so it's important to execute your marketing strategy correctly. At Social:Managed., we're proud to be a leading Kansas City Instagram ad company; we also have success with Facebook, Twitter, and other social media advertisements. Our team of knowledgeable digital marketing experts wants to help your Kansas City small business thrive.
As a leading Instagram ad company in Kansas City, we understand how important social media marketing is to your business's success. That's why we've compiled 3 ways to improve your business's social media and SEO rankings.
1. Make Sharable Content
According to a leading Kansas City Facebook ad company; it's important to make content that people want to share. Every social media platform has thousands of accounts, so it's important to create content that attracts people to yours. People who enjoy your content share it with others, increasing your audience.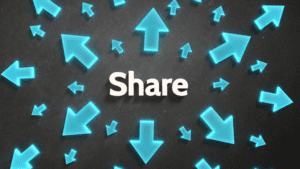 2. Use Backlinks
Experts of Facebook ad management in Kansas City suggest using backlinks to improve your business's SEO standings on social media. When you post your blogs to LinkedIn or any other social media website, you should include hyperlinks that link to your business's website. This makes it easier for customers to purchase your product and also helps improve your search engine ranking.
You should also include one external link in your blog post. For example, if you're writing about the importance of animal testing laws in makeup, you should link to a website that discusses these laws.
3. Take Note of What Everyone Else Is Doing
According to a leading Kansas City Facebook marketing company, one of the best ways to improve your social media and SEO standing is to take note of what everyone else is doing. Look at the SEO and social media marketing strategies your competitors are using, see what's working well for them, and implement them into your marketing plan.
Social media marketing is an important part of your business's success, so make sure that you have an effective marketing plan. The best marketing plans impellent SEO strategies to improve their search engine rankings. Take the time to make engaging, shareable content, and see what's working for your competitors.

Social:Managed. is a leading Kansas City Instagram ad company, and we want to help our customers meet their goals. We can evaluate your business's current SEO plan and develop a strategy tailored specifically to your needs. We strive to ensure our clients receive their desired results.
If you are interested in hiring an SEO company for your business, contact us online, or give us a call at (866) 324-9700 to discuss a free social life audit.