Next to a website, staying active on social media is essential for any small business. However, managing a business social media account is quite different than a personal account. More strategy should be behind your brands' posts in order to boost awareness and increase conversions, and engagement should be your goal. As a digital marketing agency in Kansas City, follow our tips on increasing social media engagement for your small business.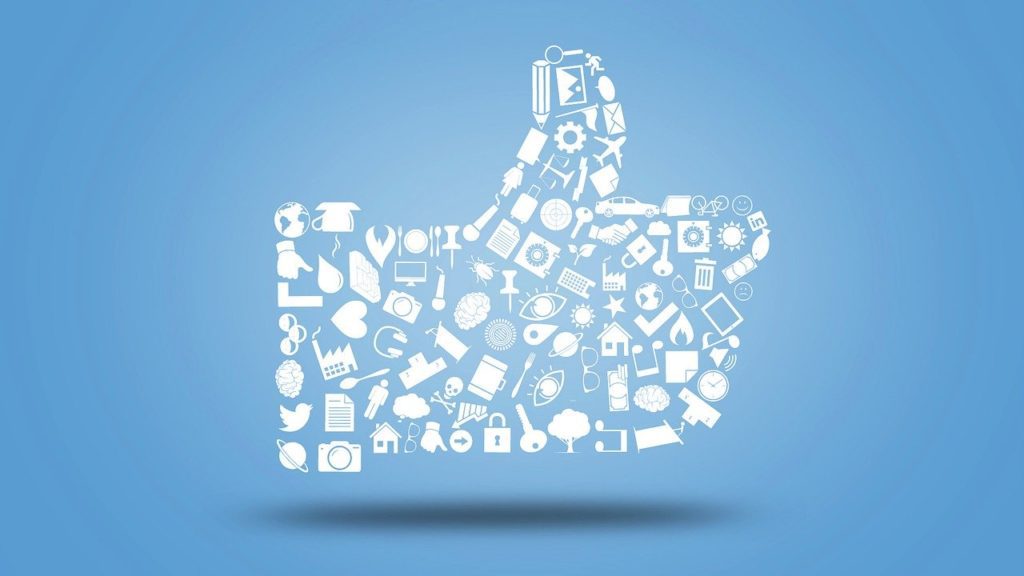 Understand Your Audience
According to our digital marketing company in Kansas City, the first step to increasing engagement on your social media is to understand your audience. Why is this important? Your audience will ultimately determine your engagement strategy. This includes things like type of content and posting frequency. You can't expect to accomplish anything if you don't spend time listening to your customers and their needs.
Stay Up-to-Date On News
One of the best and easiest ways to receive high levels of engagement on your social media is by posting about trending events. There is a lot of opportunity to connect with your audience by jumping on developing trends and events that they can relate to. This includes trending hashtags, viral memes, pop culture news, holidays, and sporting events. Here's an excellent example of Kansas City's beloved brewery – Boulevard – participating in the viral #DollyPartonChallenge meme that many celebrities and brands partook in: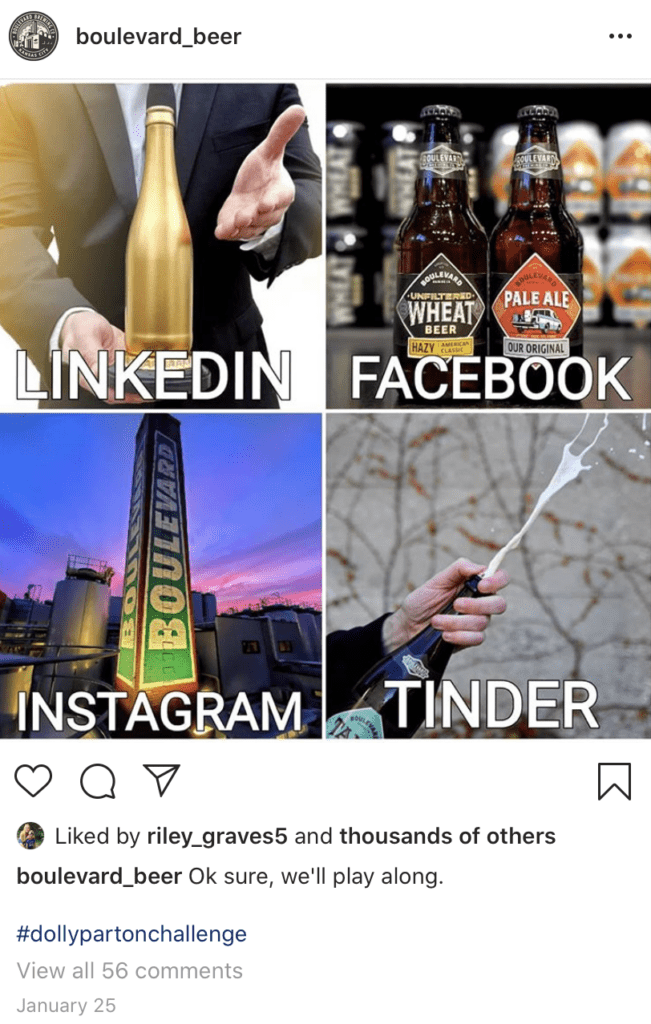 Generate Conversation
A sure-fire way to bump your social media engagement levels up is by generating conversation with your posts. A few ways to do this include creating polls and surveys, running contests, and discussing the latest news in your industry.
According to our digital marketing agency in Kansas City, a great example of how Domino's generated excellent engagement on Twitter was by giving away free pizza for a year on National Pizza Day. All users had to do was retweet their post, which resulted in 13.3k retweets!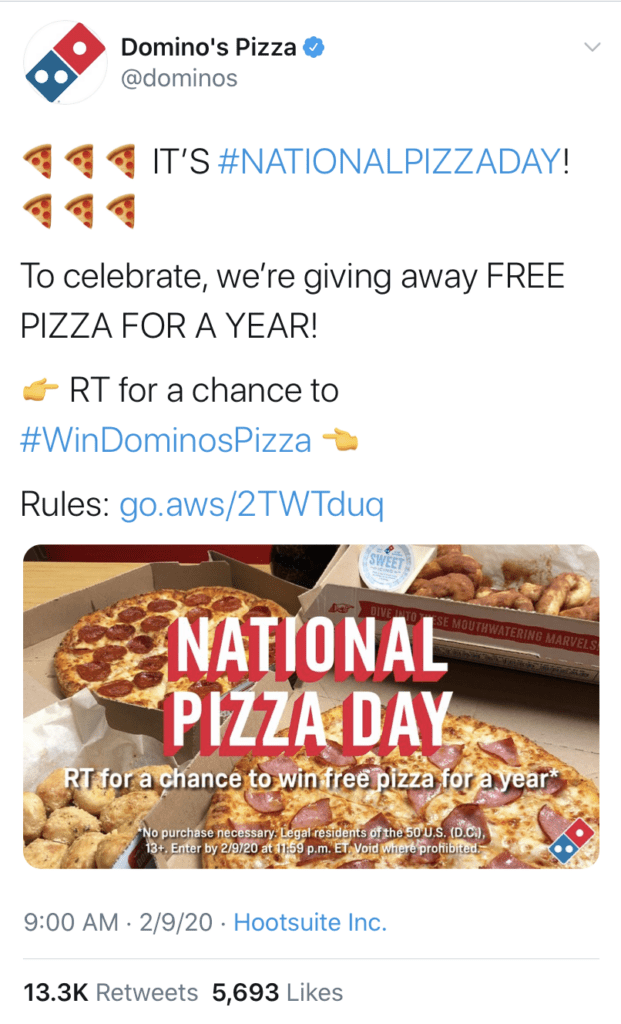 Engage Back
Engaging with followers is necessary for any brand or business looking to increase their engagement rates as well as keep their followers. People want to know they are being heard and desire to be noticed, especially by well-known brands. Easy ways to engage with followers include sharing user-generated content, retweeting customer posts, answering direct messages, and commenting on and liking posts. On Twitter, Wendy's does a brilliant job at both engaging with users and incorporating humor in their posts.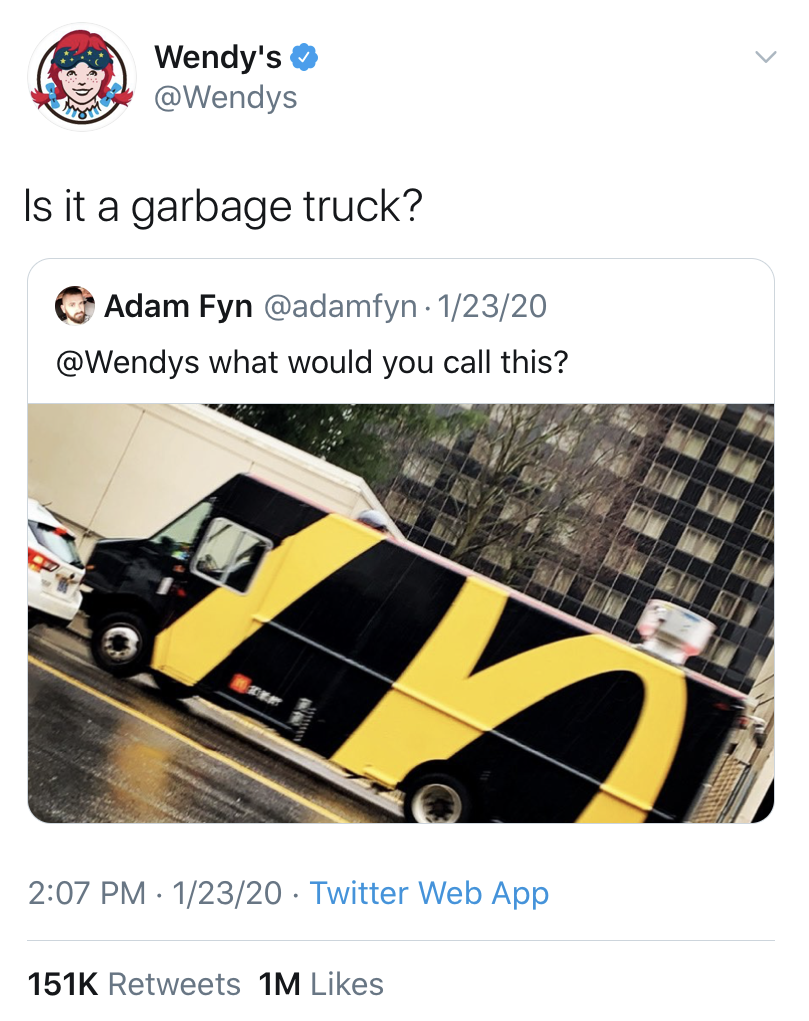 As a Facebook marketing company in Kansas City, we make it our goal to respond back to all users on our clients' pages. We believe it is the best way to place them above their competitors and establish their reputation.
Post at the Right Time
Timing is everything when it comes to engagement. Make sure you are posting on all of your social media accounts regularly, to not only keep your followers updated but also prevent losing followers as well. Our digital marketing company in Kansas City suggests investing in a social media analytic tool to track your audience engagement and insights for optimal posting times.
Need help with your social media strategy? Social: Managed is named one of the best social media companies in Kansas City, as well as the best digital marketing agency in Kansas City. Contact us today for help increasing your social media engagement!