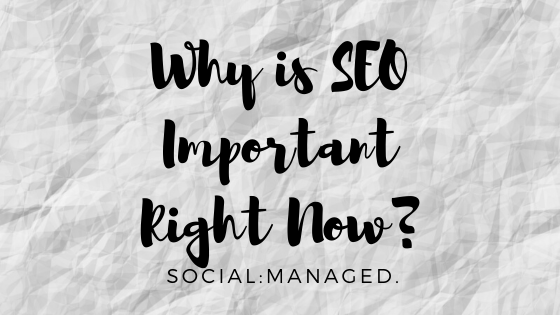 Digital marketing agencies in Kansas City have seen the direct impact that this pandemic has had on our clients and ourselves. While some companies are backing away, that is far from what we advise. As one of the best SEO companies in Kansas City, we want you to push harder now than you have before when it comes to your digital marketing strategy. Let's explore the reasons as to why we believe SEO is so important right now. 
Your Clients
Your clients are now focused on their computer and online, rather than in person shopping. They are spending more time scrolling through Google and seeing who they can utilize for their tasks during these times. SEO companies in Kansas City are seeing an increase in particular search engine searches. We are also learning along the way. 
It is crucial for you to utilize your search engine optimization during this time because you WANT to be on page one for everything you can. People will remember the names they see more often. They will often find more comfort in those names than those who have landed on page three or four. Digital marketing companies in Kansas City are working hard to learn more about how we can better our tools during this time and help improve the SEO results of all of our clients across the board. 
Your Results
You would hate to miss out on an amazing sale, just because you got beat out in search engine results. Our job is to get you on page one. We are determined to do that even as this pandemic passes. Our team is known as the Best Kansas City SEO Company many times through. We pride ourselves in the results we have managed to land during these times for many of our companies. 
If you are tired of getting looked over by Google, it may be time to invest in one of the best SEO companies in Kansas City. We are more than prepared to help you achieve your digital marketing goals and want to watch you succeed. Call the number one SEO company in Kansas City today to discuss your options.