Average Daily Usage on Social Media
2 Hours and 25 Minutes
What Makes Social: Managed. The Best Social Media Company?
At Social: Managed., a Kansas City Social Media Marketing Company we believe so strongly in social media marketing that we were originally founded solely as a social media marketing agency. Our team of marketers utilizes modern social media marketing tools, platforms, and tactics to ensure our clients succeed in the social media industry.

Content creation is a big part of our social media strategy. When we create content for your social media platforms, we will do it in a way that will attract current and potential followers. We influence buying decisions and encourage interaction between your followers and your brand.

Posting content consistently on social media is crucial. We do this by investing in the right social media tools and planning content a month in advance. This guarantees the content is being pushed out multiple times a week. If a potential customer searches for your company on social media, they will see that you are in business and have a social presence.


There is no point in posting on social media if you do not engage with your followers. At Social: Managed. we want your audience to interact with you, so we will create engaging content and respond to comments and messages on your behalf immediately. If a customer shows signs of buying, we will move them into a sales funnel. Then we will introduce your sales team to the prospect.

We aim to remain fully transparent, so you know how our efforts benefit you. Each month we will review the data with you. You must understand the data and what you are getting out of your social media marketing with us. After measuring data, we will make changes in future posts to ensure higher engagement rates.

Why You Should Partner With
Social: Managed.

As Your Social Media Marketing Company
Originally starting as a Facebook marketing company, we have extensive experience on how to be successful on all social media platforms. Our social media specialists have vast knowledge and years of experience managing successful business pages and designing creative, shareable content.
As an award-winning social media agency, we understand that running a business social media account is very different than running a personal count. Social media marketing is constantly changing and progressing, which means you need someone dedicated to keeping up with the trends in order to gain new followers and generate revenue.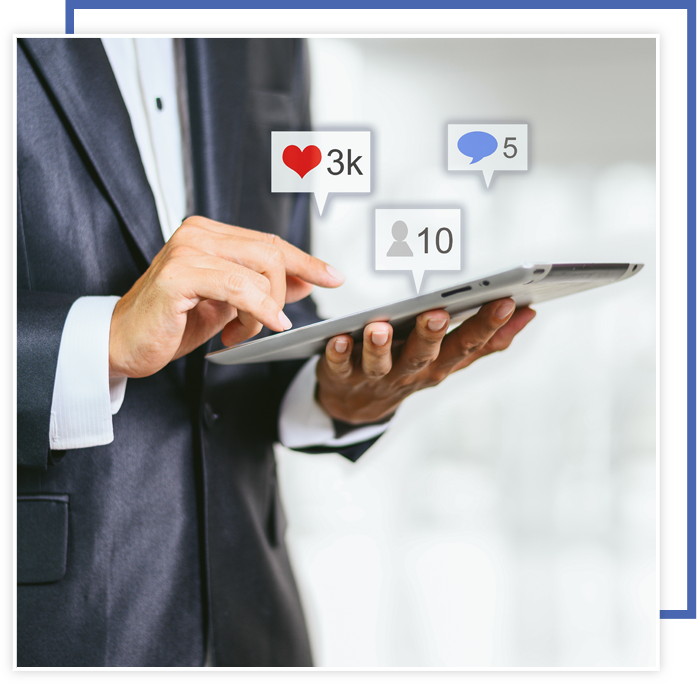 Are You Ready to Take Your Social Media to the Next Level?
Let Social: Managed. help you figure out which social media outlet is the best fit for your target audience. We can market across multiple platforms and accounts for you. Our social media experts will create a campaign that keeps potential customers engaged and excited about what your business offers. No matter which platform you choose to market. (Facebook, Instagram, LinkedIn, Twitter, etc.)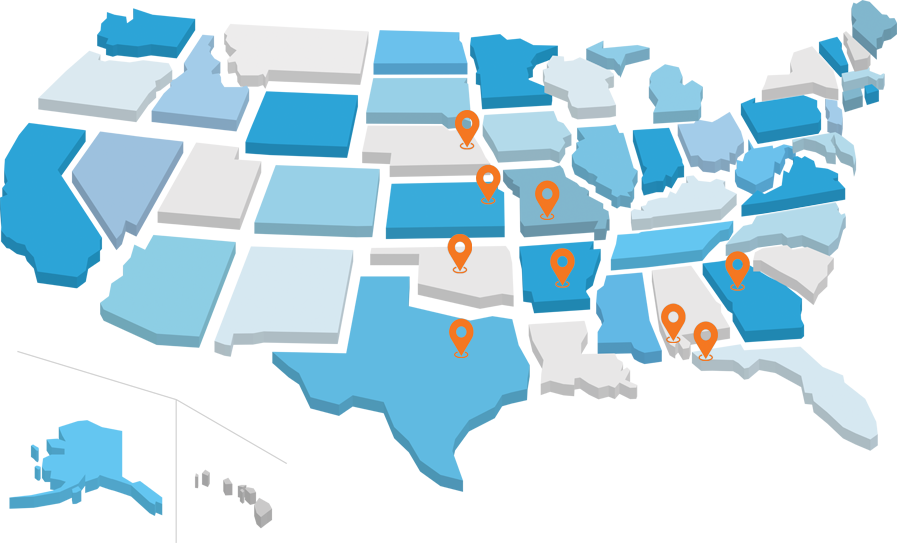 Areas We Grow Business in: