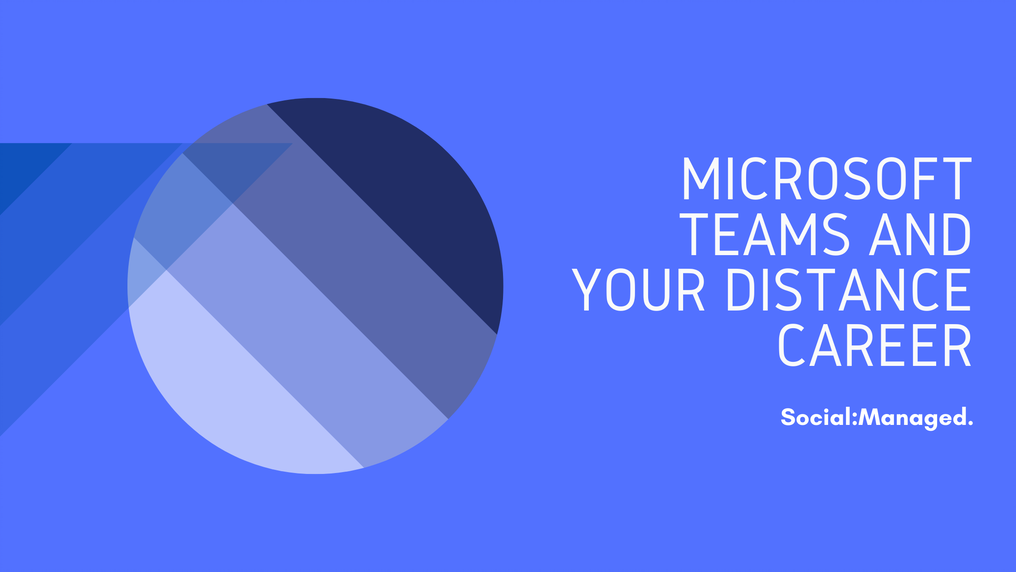 New technology has entered our lives almost seamlessly and has created new ways for us to keep connected while working remotely.. SEO companies in Pensacola understand the difficulties that you have likely faced during these times, however we want to educate you on the tools available to help you succeed. Learn more through this article about Microsoft Teams and your distance career. 
As a digital marketing agency in Pensacola, we have had to learn how to effectively do our jobs, while still maintaining healthy social distancing guidelines. Meaning, we are all working from a distanceremotely for the time being. Therefore, we understand the struggles of finding a balance with your distance career.
Microsoft Teams is an efficient way to keep you connected and active in your distance career. With added tools like Video Calling, Screen Sharing, Team Divisions, and Chat, you can keep in near constant contact with your team in many ways.
Our SEO company in Pensacola encourages your business to explore this tool given by Microsoft to give an office feel even while working remotely. You can keep your coworkers in the loop by updating you calendar and even inviting them to events or meetings. 
We are hopeful that we can go back to an office setting soon;, however, we should be prepared to handle any situation that comes our way. Using the tools available to us is what will help us succeed in the long run. Our team of experts at the best digital marketing agency in Pensacola is ready to take your digital marketing strategy off  your plate. This will allow you to handle other pressing matters, as well as allowing your digital identity to soar. Contact us here today to start discussing a plan for your online marketing strategy.