If you were to go on pretty much any business website, you would likely find a blog page. Unfortunately, blogging has many benefits that our SEO company finds too many businesses not taking advantage of. Here are 3 reasons why every website needs a blog: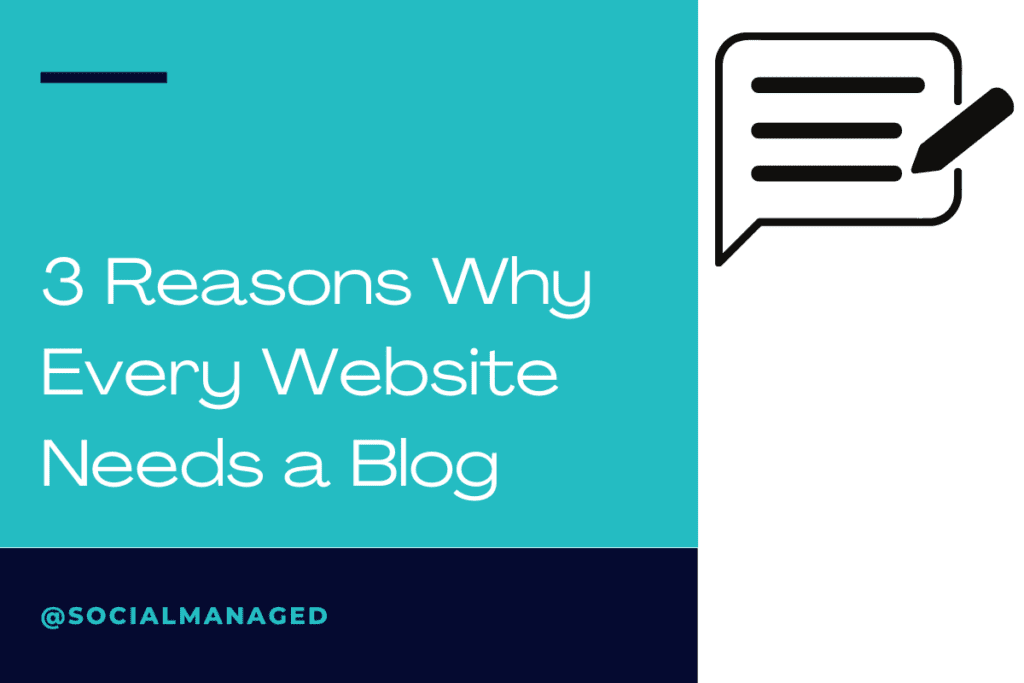 Blogs Provide Authority and Credibility
The first reason why every website should have a blog page is because blogs can help position your website as an expert in your field. Google is a big fan of websites that are continually providing informative, well-written content, and a blog page is an excellent place to do so.
Not only will Google view your site as authoritative, but so will your customers and competitors. The more consistent you are about uploading blogs to your website, the more your customers and competitors will find your company to be a credible source that keeps up with developments and innovations within your industry.
Blogs Increase SEO Performance
Possibly the most important reason why every website needs a blog according to our SEO company in Kansas City is to increase SEO performance. When a website offers robust and consistent blog content, the more likely a site visitor will stay. The more high-quality traffic a website receives, the more search engines view the site as credible. In the end, this increases a website's SEO performance. 
Blogs Humanize Your Brand
It can be fairly challenging to provide a humanizing aspect to a website. A blog gives visitors to your website an opportunity to get to know your brand on a more personal level. Blogs are also a space where you can have fun, share your opinions, and showcase news and changes within your company. There really are no rules as to what you can and can't post on a blog page. Just make sure it is relative to your industry!
Contact Social: Managed.
As a Kansas City web design company, we always aim to include a blog section on every website we design. If you have a smaller marketing budget, blogging is an excellent and cheap way to increase your SEO, humanize your brand, and give your website the credibility it needs.
Speaking of blogs, check out our web design company blog page! We keep it up-to-date with digital marketing trends and advancements, as well as industry tips and tricks. 
For help writing articles for your website, or to learn about all of our digital marketing services, give Social: Managed. a call at 866-324-9700.