A Trusted SEO Company in Kansas City Gives 5 Ways to Drive More Traffic to Your Website — The best SEO company in Kansas City understands how overwhelming it can be to try and figure out ways to drive more traffic to your website. This is a common struggle for most small business owners, and it can leave you feeling hopeless and confused about your business's future.
Luckily, our team of professional SEO copywriters and strategists are here to help. We understand that there are seemingly infinite ways to drive traffic to your website, but not all of them truly work.
At Social: Managed., we take pride in being a leading Kansas City SEO company and want to help your small business thrive. We understand that your business is unable to grow if you're not generating traffic to your website, so we've compiled a list of tactics professionals use to increase their website's traffic.
Target Topics People Actually Search For
According to the best SEO companies in Kansas City, your business's SEO team must target keywords and phrases that people search for. This will help improve your website's organic visitors and can even help improve your standing on Google's rankings.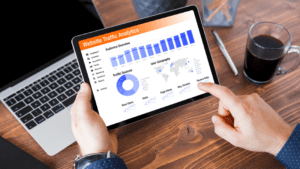 Revamp Old Content
An SEO company in Kansas City suggests revamping old, "outdated" content. One of the most common mistakes with SEO is that many people think it's a set-it-and-forget-it process. Many believe that the job is done after they write their blog with the targeted keywords and hyperlinks. That's just not true.
Even if you rank highly with one of your keywords at the time of the post's publishing, there's no guarantee that you will stay at that rank. It's vital to remember that your competitors are probably putting out SEO tactics of their own, and everyone is vying for that number one spot.
Collaborate With Other Brands
Another effective way to improve traffic to your website is by working with another brand to reach a wider audience. It's crucial to work with a business where their target audience would have an interest in your brand too. For example, if you sell makeup, you might consider collaborating with a business selling facial cleansers and moisturizers.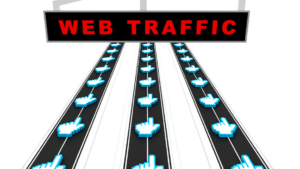 Invest in Ads
According to leading SEO companies in Kansas City, investing in advertisements is a great way to drive more traffic to your small business's website. If your budget allows it, investing in Facebook ad Google ads can help increase the organic traffic to your website.
Make Sure You Don't Have Any Missing Content Gaps
A leading Kansas City SEO company suggests going back through your website and checking for any place that needs more content. Most content gaps can be found on landing pages and old content created before your SEO strategy was implemented.
If you can cover any of the content gaps on your website, you can potentially improve your Google search ranking and get more organic traffic to your website.

At Social: Managed. We are a digital marketing company in Kansas  City our process is to design and manage an email campaign that can engage and inspire your customers. Our creative team has years of experience with custom website design in Kansas City, measuring, and executing one of the best social media marketing companies in Kansas City. We aim to increase interactions between your business and your followers. We are your SEO company in Kansas City!
If you are interested in hiring an SEO company for your business, contact us online, or give us a call at (866) 324-9700 to discuss a free social life audit.