Crawling & Indexing: 2 Critical Pieces of Google Rankings for SEO companies in Kansas City–As one of the top SEO companies in Kansas City, our team at Social: Managed. knows just how vital Google rankings are for a business. By getting your business to page one of Google, you open the doors to more opportunities for growth. If you're stuck on page two or three or lower, your site will be buried under the competition and won't have much of an online presence.
Any reputable Kansas City SEO company knows two important factors that will play a major role in how a business shows up on Google's rankings: crawling and Indexing. This article will explain the differences between these two items and the ways your website can be prepared when Google crawls and indexes it. So, let's get started by explaining a little bit about crawling.
The process of crawling is when a web crawler, spider, or bot follows Google's algorithm to quickly analyze content and page structure on the internet. Many SEO companies in Kansas City focus heavily on specific items that make their information easier for Google's bots to understand. These items include meta descriptions, title tags, content, headings, and much more.
When content is presented in an organized fashion by a Kansas City SEO company, it becomes much easier for Google to interpret. Different SEO companies will apply various strategies to make their content effective. This may involve sitemaps, adding schema, and improving site speed.

To be the best SEO company in Kansas City, you must also make sure your content can be indexed by Google. You can think of Google as a database that includes billions of web pages. When Google indexes these pages, they are organized within the content that has been crawled. When a user types in a specific search, like "best pizza place in Kansas City," Google's indexing process helps bring up the most relevant and local pages.
To ensure your website's pages are getting indexed, there are a few important steps you can take. Start by submitting a sitemap to Google's search console. Next, submit your pages for indexing to the search console, which alerts Google that you have submitted fresh content. Finally, you can get maximum results by creating a blog page and adding regular posts every month. By following these key steps, SEO companies in Kansas City can help get their clients the best possible results on Google.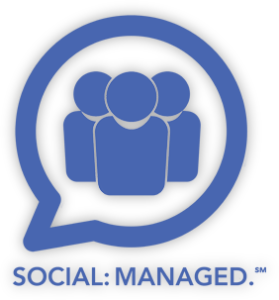 Social: Managed. is considered by many as one of the best SEO companies in Kansas City, and we want to help our customers meet their goals. We can evaluate your business's current SEO plan and develop a strategy tailored specifically to your needs. We strive to ensure our clients receive their desired results.
At Social: Managed., the best website company in Kansas City we ensure each website we build is unique and meets the client's needs, now and into the future. Websites are often first impression a user has with a company. A website that provides a great user experience can help convert customers and drive sales. Let our digital marketing agency in Kansas City help create a beautiful site that boosts your brand and turns traffic into customers. We are one of the best SEO companies in Kansas City.
If you are interested in working with the best Kansas City SEO company, we hope you'll strongly consider Social: Managed. Contact us online today or give us a call at (866) 324-9700 to discuss a free social life audit. We look forward to speaking with you very soon!