A Kansas City SEO Company Covers 4 Parts of "Google Core Updates" — Here at Social: Managed., we know that being a Kansas City SEO Company means adapting to change. Technology changes, website designs change, and many other areas of our world are constantly evolving. It can be quite a challenge to keep up! However, there's one significant change that happens with SEO that we must always be aware of – Google core updates.
You may not be familiar with Google core updates, but SEO companies in Kansas City know them quite well. A core update occurs typically every two to three months and affects many indexed web pages. Google initiates core updates to improve the overall quality and relevance of its search results. Core updates can result in significant improvements to your rankings, but it can also cause the rankings to plummet.
Google will often announce when a core update is about to take place before the process begins. You can often get updates by following Google's Webmaster Central Blog. Twitter is an excellent source to find out about upcoming updates, as there are numerous Twitter accounts that provide news on Google and core updates.

Not always, but typically Google will reveal the purpose of their next core update. This gives SEO companies in Kansas City a chance to make the necessary adjustments before the update is rolled out. Overall, core updates are focused on improving the quality and relevance of their search results. To prepare for the core update, it is critical that you focus heavily on your content and not as much on promotion.
Google will also try to improve its search results by implementing minor updates. Minor updates do not affect as many indexed pages as core updates. According to the best SEO companies in Kansas City, core updates typically impact around 5% to 10% of all searches on Google. Meanwhile, minor updates often impact somewhere around 0.1% to 1% of all Google searches. Most minor updates typically go unnoticed overall.
Can Core Updates Impose Penalties?
A core update can often detect poor SEO tactics and penalize sites that utilize these. If a site is using thin content, keyword stuffing, spam, or paid links, Google can identify these items and significantly drop that website in the rankings. It can be very difficult to recover from these penalties, so it is wise to use an SEO company in Kansas City that only uses safe and ethical SEO tactics.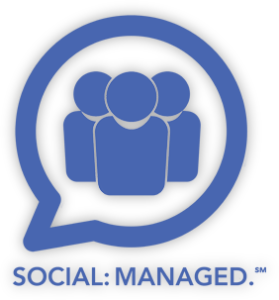 Social: Managed. is considered by many as one of the best SEO companies in Kansas City, and we want to help our customers meet their goals. We can evaluate your business's current SEO plan and develop a strategy tailored specifically to your needs. We strive to ensure our clients receive their desired results.
At Social: Managed., the best website company in Kansas City
we ensure each website we build is unique and meets the client's needs, now and into the future. Websites are often first impression a user has with a company. A website that provides a great user experience can help convert customers and drive sales. Let our digital marketing agency in Kansas City help create a beautiful site that boosts your brand and turns traffic into customers. We are one of the best SEO companies in Kansas City.
If you are interested in working with the best SEO company in Kansas City, we hope you'll strongly consider Social: Managed. Contact us online today or give us a call at (866) 324-9700 to discuss a free social life audit.