The Best Website Companies In Kansas City On How To Fix 404 Errors On Your Website – The best website companies in Kansas City understand how frustrating it can be to have customers contact you about 404 errors on your website. This error indicates that the page that you're looking for can't be found. This can happen when a webpage is deleted, moved, or you typed the URL wrong. This isn't as common of an issue today as it used to be, but several things can still cause a 404 error.
At Social:Managed., we are proud to be a leading website company in Kansas City, and we want to help your business improve its Google standing. We believe that all businesses can thrive no matter how small, and having an effective SEO strategy is a big part of that.
Along with an effective SEO strategy, you need to have a functional website; that's why we've compiled some information on what to do if you have a 404 error on your website.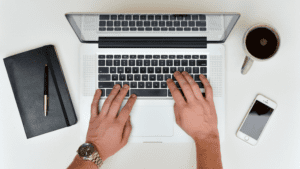 According to a leading Kansas City web design company, 404 errors aren't common, so when you get one, something is seriously wrong. They mainly occur when customers try to access a webpage that doesn't exist anymore. All websites have the potential for 404 errors.
Experts of custom website design in Kansas City suggest taking care of an error page immediately after you know about it. This will help reduce the number of clients that click away from your website because they can't access what they want.
One of the first things you should do if your business's website shows a 404 error is to search it on another device to see if it occurs on all platforms or specific ones. You should also make sure the URL doesn't have any typos that could cause a broken link.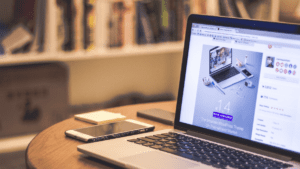 Kansas City website design experts also suggest searching the webpage on Google. Sometimes things accidentally get moved to a new URL, so it's important to get that fixed if you need to.
You should contact your business's website host if you've tried everything and still can't get rid of the 404 error. Experts in WordPress website help in Kansas City suggest emailing WordPress or the host site you use about the issue; they should be able to walk you through the steps to fix this error.
404 error pages are frustrating and can cost you customers, so it's important to fix these issues immediately. Luckily, these issues aren't as common today, but they can still occur; make sure you're ready to fix the problem.

Social: Managed. is a leading website company in Kansas City, and we want to help our customers meet their goals. We can evaluate your business's current SEO plan and develop a strategy tailored specifically to your needs. We strive to ensure our clients receive their desired results.
If you are interested in hiring an SEO company for your business, contact us online, or give us a call at (866) 324-9700 to discuss a free social life audit.