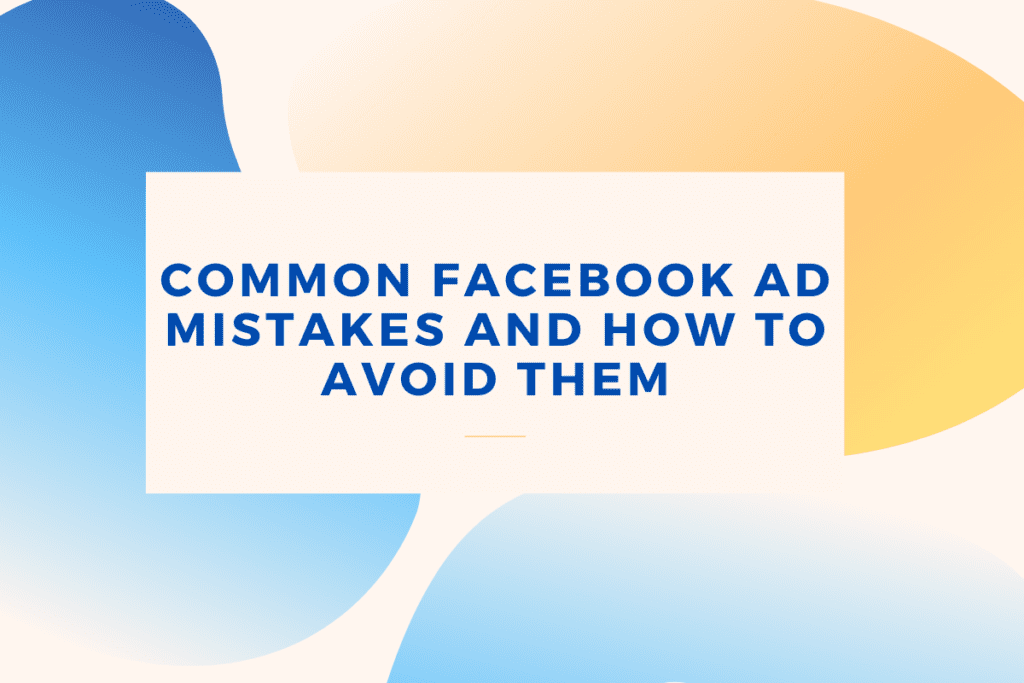 Facebook ads are an excellent way to promote your business and boost sales. However, as a Facebook Ad company in Kansas City, we know how difficult it can be to create a well-designed and engaging ad to achieve your goals. Fortunately, because we do Facebook Ad management in Kansas City for a living, we know some of the most common Facebook Ad mistakes and how to avoid them. Here are four mistakes you should avoid when running ads on Facebook.
Leads to No Landing Page
When you create an ad on any platform, it's important that you send visitors to the right webpage. By this, we mean sending them to a landing page. A landing page is similar to a website home page, but instead, it is a separate page with a clear call-to-action and lets users know what the next steps are. Basically, if your ad doesn't deliver on the promise that you advertised, users will likely click away, and your marketing money will go in the drain.
Not Marketing the Right Customers
When you create any digital ad, you are able to set it for your target audience. Before placing your ad to go live, you must understand what demographic you are trying to gain business from. However, it's also crucial that you avoid marketing towards someone who has already converted from your ad. If you are unsure how to target the best audience via digital ads, reach out to our digital marketing agency in Kansas City for help.
Not Experimenting With Ads
Not all ads will be successful. Because every audience is different, it's crucial that you experiment with multiple ad campaigns to see which one is most successful. As a Google Ad company in Kansas City, we constantly see businesses putting their entire ad budget into one campaign instead of experimenting with different media types, like video. If you are going to run Facebook ads on your own instead of hiring a digital marketing company in Kansas City to do it for you, make sure you run multiple ads and optimize them for each audience.
Constantly Turning Ads On and Off
Unbeknownst to most, digital ads are very different than traditional ads. According to our Facebook marketing company in Kansas City, anyone running digital ads should constantly run them instead of turning them on and off all the time. Instead, we recommend running ads and changing them out every once in a while so people aren't overexposed. By this we mean changing out artwork, text, and video. Luckily, our low management fee includes making these kind of changes, tracking progress, and relaying all of it to our client for approval.
Ready to start running Facebook ads? Our Facebook Ad company in Kansas City is here to help! Give us a call at (913) 222-9617 or fill out our online form today!