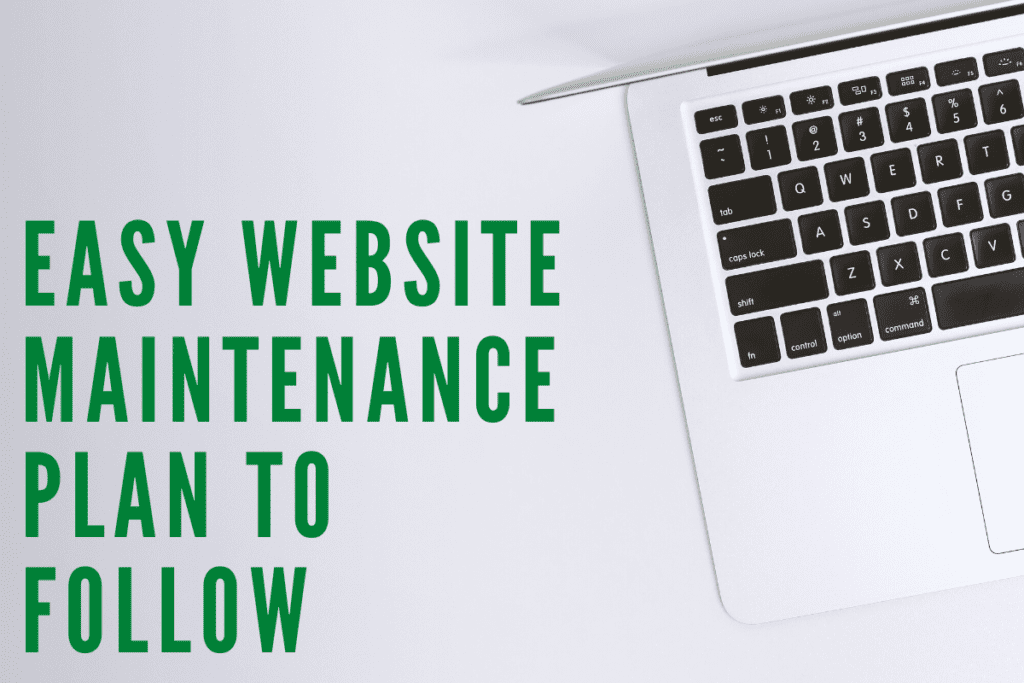 No matter what size business you have, having a website maintenance plan is crucial. Like a car, a website needs to be maintained regularly to ensure it works properly and gets you to where you need to be. If you've invested money in a Kansas City web design company to build your website, you will need to spend time maintaining it so that it's always running well. As a digital marketing agency specializing in custom website design in Kansas City, the following is an easy website maintenance plan to follow.
Why Is Website Maintenance Important?
When a website company in Kansas City builds a website, it is essential that someone is dedicated to maintaining it for optimal performance. A website is basically the face of any business. Keeping it updated is crucial for an excellent first impression, SEO, sales leads, superior user experience, website security, and much more.
Weekly Maintenance
Check for any 404 errors
Upload blog posts to provide extra content to your website and improve your SEO ranking
Ensure there are no broken links
Update any plugins and the website software
Track your website's performance and rankings by using tools such as Google Analytics
Monthly/Quarterly Maintenance
Test website loading speed
Backup your website's content
Check and test all of your website's forms, popups, checkout processes, and any other call-to-actions
See if there's any room for improvement on your site
Update graphics, photos, content, meta descriptions, and meta titles
Ensure your website is mobile-friendly
Annual Maintenance
Renew your website domain name
Update any well-performing blogs
Test your website to ensure it is compatible with multiple browser versions
Consider a new Kansas City website design
Need Website Help?
The back end of websites can be complicated to understand and optimize. If you have no experience with website development or maintenance, we recommend hiring a digital marketing agency in Kansas City that offers website design and maintenance services. As an agency specializing in WordPress website help in Kansas City, we know how to update websites, optimize them, and check for any problems that may occur. If you need help with your website, feel free to reach out to us today. We are a nationally recognized agency and known as one of the best website companies in Kansas City. Give us a call at (913) 222-9617 or fill out our online form to receive more information about our services.