How A Digital Marketing Agency in Kansas City Can Rebrand Your Business's Social Media – A leading digital marketing agency in Kansas City understands how important it is for your small business to have an influential social media presence. Sometimes, your social media presence isn't as effective as you thought it would be, so you need to rebrand. Understanding why you are rebranding is essential before you start the process.
At Social: Managed., a leading digital marketing company in Kansas City, we take pride in managing your company's social life so you can have one! Social media management is one of our biggest focuses; it's a great way to advertise your company and improve sales. We offer social media posting and advertisements that will help improve your business's sales and search engine rankings. We believe that having an effective and influential social media presence is vital, so we've compiled some tips on rebranding your media profiles to achieve this.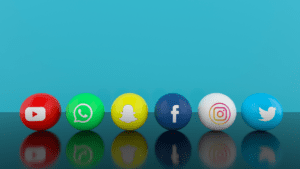 Audit Your Existing Social Media
A trusted social media and SEO company in Kansas City suggests auditing any existing social media your business has. This will help ensure that you don't accidentally skip over a profile and have less to worry about when you start rebranding your social media.
You should then note your current following and your engagement rates. This will help you set a benchmark for how you should be performing after you rebrand. An experienced social media and Kansas City SEO company might also suggest collecting information on your competitors. See what social media strategies work best for them and implement them in your business.
Upgrade Your Social Media Style
As a reliable social media and website company in Kansas City, we know that sometimes the best way to improve your business's social media status is to do a simple upgrade. Ensure that your username and display names are relevant to your business and that they are easy to remember. You should also have a profile with eye-catching images and professional copywriting for any bios and page descriptions.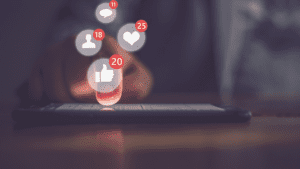 Create a Detailed Outline of Your Rebrand
Leaders of social media marketing and custom website design in Kansas City might suggest creating an outline before actually starting your rebrand. Give yourself hard deadlines for tasks and ensure every detail is planned out. Double-check that all the proper changes have been made, like a username and profile pictures change.
Sometimes, in order to get the best social media engagement for your business, you have to start over. Rebranding your social media can be a daunting task, but it is ultimately worth the work in the end.

Social: Managed. is a trusted digital marketing company in Kansas City, and we want to help our customers meet their goals. We can evaluate your business's current SEO plan and develop a strategy tailored specifically to your needs. We strive to ensure our clients receive the best possible results.
If you are interested in hiring an SEO company for your business, contact us online, or give us a call at (866) 324-9700 to discuss a free social life audit.