Whether you are an experienced SEO company or just getting started, it is important that you understand the strategy behind link building. The success of your SEO strategy is directly related to link building. The guidelines for ethical link building are constantly changing, so it is critical that you do your research to learn the proper method and strategies. So now we know that this skill is important, but why? Through this article we will be talking about two reasons why linking is important and how it affects you and your business. Join a skilled Pensacola SEO company through this article to learn more.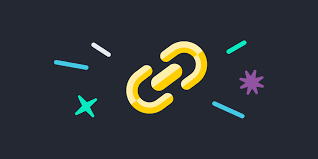 Link Building Enhances Site Authority
One of the biggest benefits of link building is an increase in site authority. Link building tells search engines that your site is a trusted and reliable source of information. Linking between different sites allows your selected search engine, such as Google, to recognize it is not a bot or a site used for misinformation. The best SEO companies in Pensacola will tell you that this raises your rankings in many searches. Your website will immensely benefit from a higher site authority. Therefore, link building should be a large part of your focus in your website management.
Using hyperlinks to show Google the quality and relevance of your web page is still essential in today's SEO landscape. 
Larger Audience Reach
When you crosslink on websites you have opportunities for expanding your audience. Bringing more people to your website allows you to gain access to higher conversions, as well as a chance to expand your brand name. Digital marketing companies in Pensacola highly encourage link building to build your audience. When you are able to advertise to a larger audience, your chances of obtaining a new client are much higher than when you limit your link building. Using hyperlinks to show Google the quality and relevance of your web page is still essential in today's SEO strategies.
Need Link Building Assistance?
If you are ready to take your website to the next level, call the best website company in Pensacola today. Social:Managed is excited to assist you through your website journey and launching your advertising strategy with link building. Contact us here or at 913-222-9617 and let us know how we can help. Whether it be the design process, content creation, or link building, our Pensacola website design team can help. Go the extra mile  with your SEO strategy start link building today!