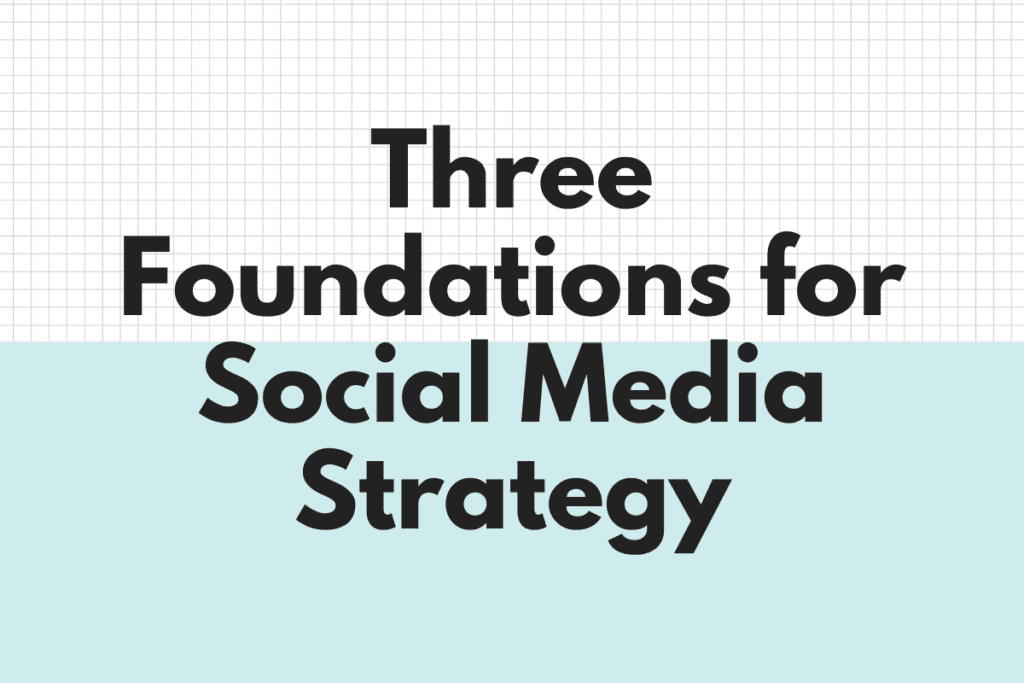 As a Kansas City SEO company and digital marketing agency in Kansas City, we also specialize in social media marketing. When it comes to our social media clients, our core focus is helping them connect and interact with consumers through targeted, tailored, and actionable posts on their social media platforms. Our social media strategy consists of three foundations for growing a following, including Organic Growth, Paid Growth, and Interactive Growth. Continue reading to learn more about each of these three foundations for social media strategy.
Foundation #1: Organic Growth
The first level of the foundation for social media strategy is Organic Growth. According to our SEO company in Kansas City, Organic Growth means putting out content that will bring brand exposure and a high likelihood of being shared or interacted with. Organic marketing is the best way to achieve authenticity online, be more accessible, and build credibility as a business, no matter how small or large you are. Your organic growth strategy should be the first thing you develop when putting together your overall digital marketing strategy.
Foundation #2: Paid Growth
The next foundation is Paid Growth. This means paying to expose your content in an intentional strategy. For example, as one of the best social media marketing companies in Kansas City, when we have a post we believe would grow followers for one of our clients, we build a social media campaign to target their targeted demographic. For instance, if the target audience for one of our clients is 20-40-year-old women in a particular city, we would help our client by placing an ad or social media post to reach their target audience by paying a small fee.
Examples of paid growth include boosting a social media post on Facebook, blasting an ad on social media platforms and the Internet, or pay-per-click (PPC) marketing. Check out one of our blog posts that our digital marketing company in Kansas City put together to explain the difference between boosting a post and digital ads. You can also check out this blog that explains whether or not PPC marketing is right for you.
Foundation #3: Interactive Growth
Finally, the last foundation for social media strategy is Interactive Growth. This type of growth means finding conversations to join in on. Jumping into conversations as a business gives your brand exposure to companies and people outside your core network. Interacting with others helps draw new and unique consumers to your social media platforms.
To develop a social media strategy for your business, do not hesitate to reach out to our Facebook marketing company in Kansas City at (913) 222-9617 for help. We are known as one of the best SEO companies in Kansas City, specializing in social media, SEO, and web design.