Voted 2019's Best Kansas City SEO Company We Want to KNOW "Does Your Website Have These 5 Things?"—When designing a website for your small business, there are a number of things it needs according to the best website companies in Kansas City. Whether you've had your site for a few years now or plan on redesigning it, does your website have these 5 things?   
Description of Your Brand 
Have you ever visited a website for a business, yet can't figure out what that business is or what they even do? That right there is the first sign they need to refigure their site! The second someone visits your website, they should easily be able to figure out what the purpose of your business is without having to navigate the entire site. The best way to do this, according to the best website companies, is to include a clear and consistent description of your brand on the front page. 
Easy-to-find Contact Info 
Is your contact information easy to locate on your website? The best Kansas City SEO company wants to know!  You'd be surprised at how often this is a problem for visitors! For your Kansas City website design, your business phone number and email should be easily located.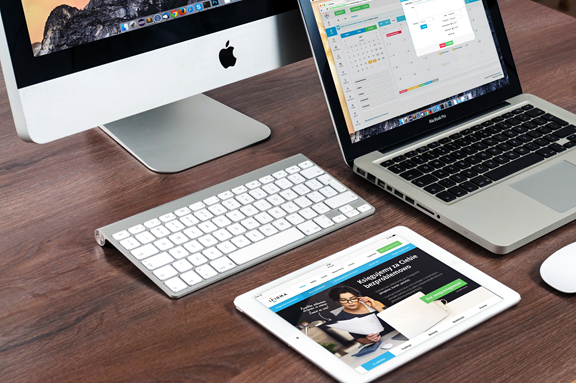 Easy Navigation 
How navigable is your website? When you click on a button or tab, does it open a whole new window or can you easily press the back button? When designing a website, one of your first concerns should be how easy it is to get from point A to point Z. If your site's navigation isn't clear, we suggest hiring the best website company in Kansas City to redesign it for you. 
Mobile Friendly Design 
Now more than ever, people are surfing the web on their mobile devices than an actual computers. Because of this tectonic shift, it is absolutely critical that your website is not only desktop friendly but mobile-friendly as well! It has been found that users who land on a website that isn't mobile-friendly will leave within milliseconds. If you want people to stay on your website, check to see how it looks on your smartphone. For help designing a mobile-friendly site, contact a company that does custom website design in Kansas City, like Social: Managed.

SEO Keywords 
Many people who don't work for a website company have zero clue as to what SEO is, which is understandable. However, if you are a business owner, you should worry if you don't know what SEO is. SEO, which stands for search engine optimization, is what makes your website visible or not online. If you want to be found on the first page of Google when searching for specific products related to your business, you will need to optimize your search engine. Does your website have these 5 things? If you're not on the first page, you need help from SEO companies in Kansas City ASAP! 
We ensure each website we build is unique and meets the client's needs, now and into the future. Websites are often first impression a user has with a company. A website that provides a great user experience can help convert customers and drive sales. Let our digital marketing agency in Kansas City help create a beautiful site that boosts your brand and turns traffic into customers. We are one of the best SEO companies in Kansas City.  

Grow Your Business With Our Digital Marketing Company in Kansas City Experts Committed To Your Success.
Ready For A New Website? A   Website company in Kansas City CAN HELP!
What Makes Social: Managed. The best  SEO Companies in Kansas City? Find Out Today!