One of the Best Website Companies In Kansas City On How To Remove Unwanted Google Searches — The best website companies in Kansas City understand how disheartening it can be to have a negative search result pop up when someone searches for your business's name. Unfortunately, some Google results are outdated, contain personal information, or are just plain wrong. It can be difficult knowing that information that can damage your business is floating around on the Internet for everyone to see. Fortunately, there are ways to remove these search results.
Social:Managed. is proud to be a leading, trusted Kansas City web design company, and we want to help your small business thrive. We believe that your business can be the top search result on Google, no matter how small it is. It's important that all of your search results are positive and information that you want your brand linked to.
Earlier, we said there are ways to remove unwanted Google ads, but that's not entirely true. Unfortunately, you can't permanently remove anything from the Internet. However, there are ways to essentially make those search results less visible on Google and other search engines.
Control What Content You Can
According to a leading website company in Kansas City, starting with the content you can control is important. If a negative search result is coming from your website, delete it. The deleting process will look different depending on your content management system.
The next step is to block the deleted URL from Google's search results. Experts in Kansas City website design suggest installing the Google Remove URLs Tool.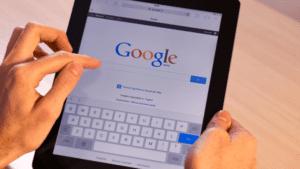 Stop Google From Indexing This Content
According to a leading digital marketing agency in Kansas City, the next step is to stop letting Google index your deleted content. To do this, you'll need to use a noindex meta tag in your web page's HTML markup. You can do this by going to the <head> section of your unwanted page's HTML and insert the metatag: <meta name="robots" content="noindex,nofollow">.
Remove Any Correlating Social Media Posts
A digital marketing company in Kansas City also suggests removing any correlating posts from your social media sites. Delete any pictures or announcements related to the blog post you had to delete.
You Can Also Use an Online Reputation Management Company
Deleting content from Google can be tricky and time-consuming, especially if you have to do it for multiple posts or find yourself constantly deleting old blogs that are no longer relevant. One of the best ways to keep up with this task and ensure it's done correctly is to hire an Online reputation management company.

Social:Managed. is a trusted Kansas City web design company, and we want to help our customers meet their goals. We can evaluate your business's current SEO plan and develop a strategy tailored specifically to your needs. We strive to ensure our clients receive their desired results.
If you are interested in hiring an SEO company for your business, contact us online, or give us a call at (866) 324-9700 to discuss a free social life audit.