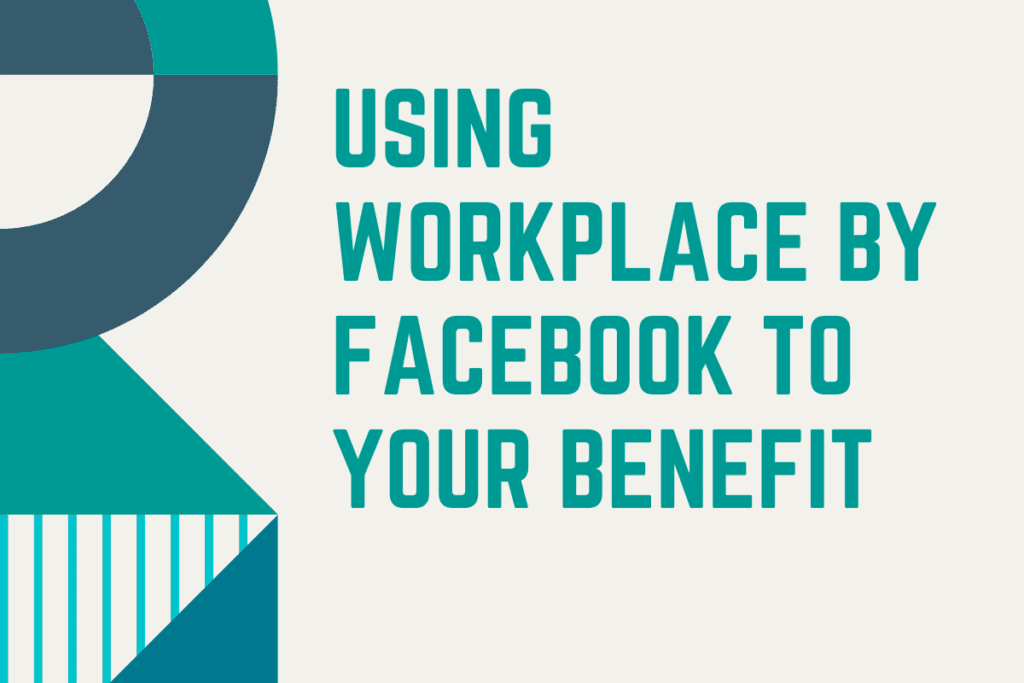 When COVID-19 led many businesses to start working from home, corporations had to find new ways for their employees to communicate with one another effectively. For many people (including our digital marketing agency), Zoom was their go-to. However, there are a few other video communication tools out there that other corporations used, yet aren't as well known as Zoom. One of those tools includes Workplace by Facebook. What is Workplace, you ask? In this new age of remote working, we are going to dive into using Workplace by Facebook to your benefit in this article.
What Is Workplace By Facebook?
If this is your first time hearing about Workplace, don't worry because you aren't alone. This tool is relatively under the radar, even though it has been around since 2016. Workplace is Facebook's version of a collaboration and communication tool, similar to other software like Zoom and Slack, which allows employees to interact and connect remotely.
With Workplace, a business pays by the user on the premium version, but there is a standard version as well. Employees can brainstorm, gather information, discuss over video, and create groups with their close team members.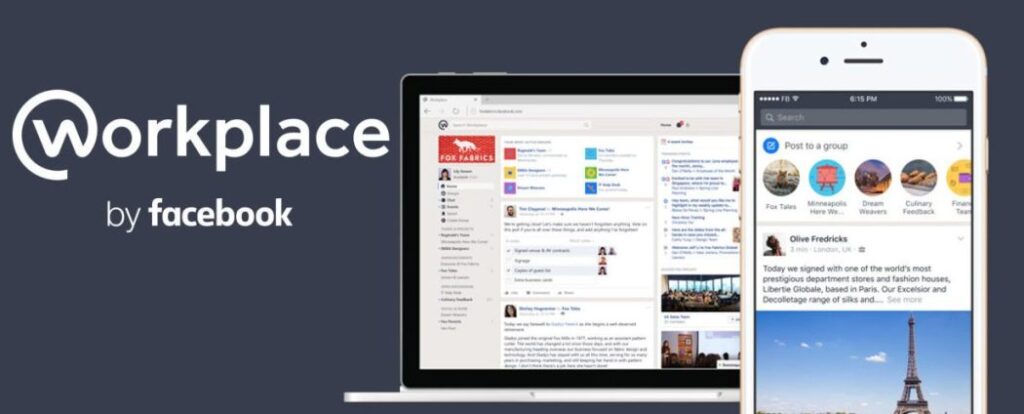 Who Is Using Workplace?
Many well-known, large organizations use Workplace around the globe to connect employees. Right now, there are over 30,000 companies using Workplace, and it continues to grow. Some of those companies include Starbucks, Sam's Club, Walmart, Spotify, and Domino's. You can check out customer stories on the Workplace website to see who else is using it.
Using Workplace By Facebook To Your Benefit
Workplace functions and looks very similar to Facebook, which is beneficial when you want to avoid trying to learn an entirely new program or software.
Features include:
Groups
Live Video
News Feed
Knowledge Library
Integrations With Existing Tools (Google Drive, Dropbox, Office 365)
Workplace Chat
Voice and Video Call
Multi-Company Groups
Polls and Surveys
Benefits of Workplace
As you can see, there are a variety of things you can do with Workplace. There are also a tremendous amount of benefits to using Workplace. For one, many large companies have said it makes them feel smaller and allows everyone to be on the same page. Now that we live in a remote working world, Workplace also keeps it simple to connect, inform, and collaborate with coworkers just like you would in the office. This is great, especially for companies with a lot of "deskless" workers who tend to feel disconnected from the corporate office. Lastly, Workplace is simple to use, has similar features to regular Facebook, is available on mobile, and information reaches workers faster.
To learn more about Workplace, we recommend checking out their website. They have an extensive FAQ section on how to get started and more information about how it works.
Contact Social: Managed.
As a digital marketing agency in Kansas City, we always have our eyes and ears open to changes in the marketing world. If you have found your marketing slacking recently, our team is here to help! Whether you're looking for a Kansas City SEO company, social media agency, or website company, we are just a call away. Our SEO company is full of certified marketing experts who can save you time and money and get you the leads you've been looking for. Contact us today by dropping us a message or give our digital marketing agency a call at 913-222-9617.