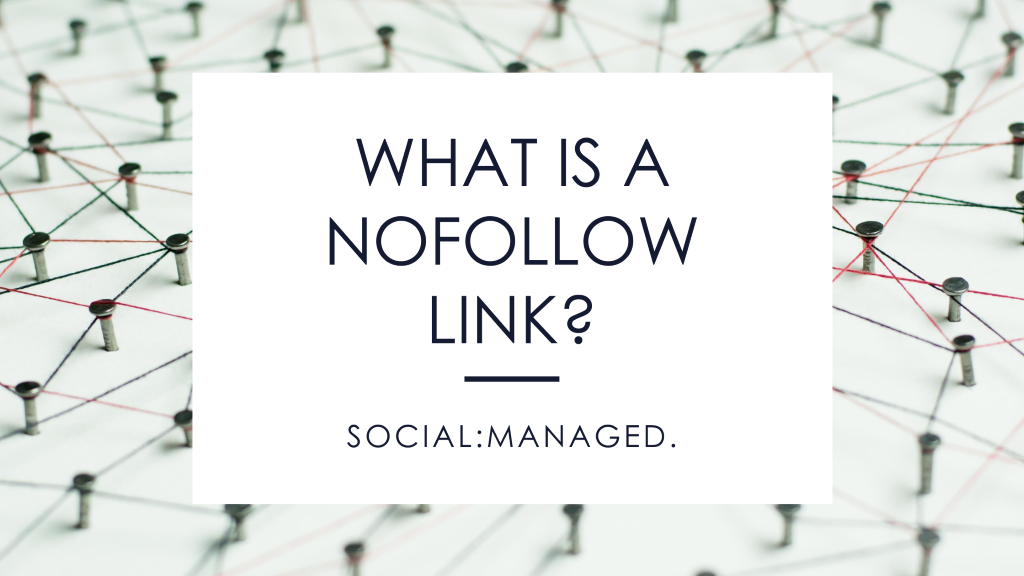 Website terminology can be confusing, even for those who work on coding and websites every day. There are ways to best optimize your advertising technique through your website, and one way to do that is by learning about nofollow links. We realize that understanding links is not always easy. There are many rules one needs to understand when integrating backlinks and nofollow links into articles and websites. Throughout this article, we will be exploring the concept of a nofollow link and how to add them in WordPress.
What is a NoFollow Link? 
A nofollow link is a link that does not count towards boosting page rank. Nofollow links do not contribute to the amount of "link juice". If you want to make a link to be a nofollow one, you simply add an attribute to it:
<a href="http://www.yourwebsite.com/" rel="nofollow">Link Text</a> 
Even though nofollow links do not count as virtual points that boost your SEO rank, what they can do is create a good amount of natural traffic for your website. If you have quality content, nofollow links can turn out to be very useful.
How to Add NoFollow Links using Gutenberg in WordPress 
Highlight the Text You Want to Use as an Anchor 
Click On the "Link" Icon in The Toolbox Menu 
Paste the Link 
Click on the 3 Dots on the Right Side of the Screen, and Locate "Edit as HTML" option 
Open the Page in HTML Code and add the Attribute 
By the rule of thumb, all links that lead towards untrusted external websites should be marked as nofollow. If you have your doubts regarding any website, do everything you can to protect yourself. Before marking their links as do follow, make sure to check the authenticity of the website.
Benefits of NoFollow Links 
Benefits Your SEO Strategy 
Helps You Ranking Higher and Faster on Google 
Increases Site Traffic 
Better Opportunity to Gain a Strong and Natural Link Profile 
Need Website Help in Pensacola? 
Are you wondering how to integrate nofollow links and maintain your website with time to still run your business? Don't feel overwhelmed, our team of qualified GoogleAd consultants in Pensacola are here to help you. Social: Managed is a highly qualified digital marketing agency that is dedicated to helping businesses with their GoogleAd campaigns and marketing strategies. As a trusted digital marketing company in Pensacola, we have worked with many local businesses in improving their website by optimizing it for both SEO and displaying authority. Contact us today at (913) 222-9617 to discuss your options.