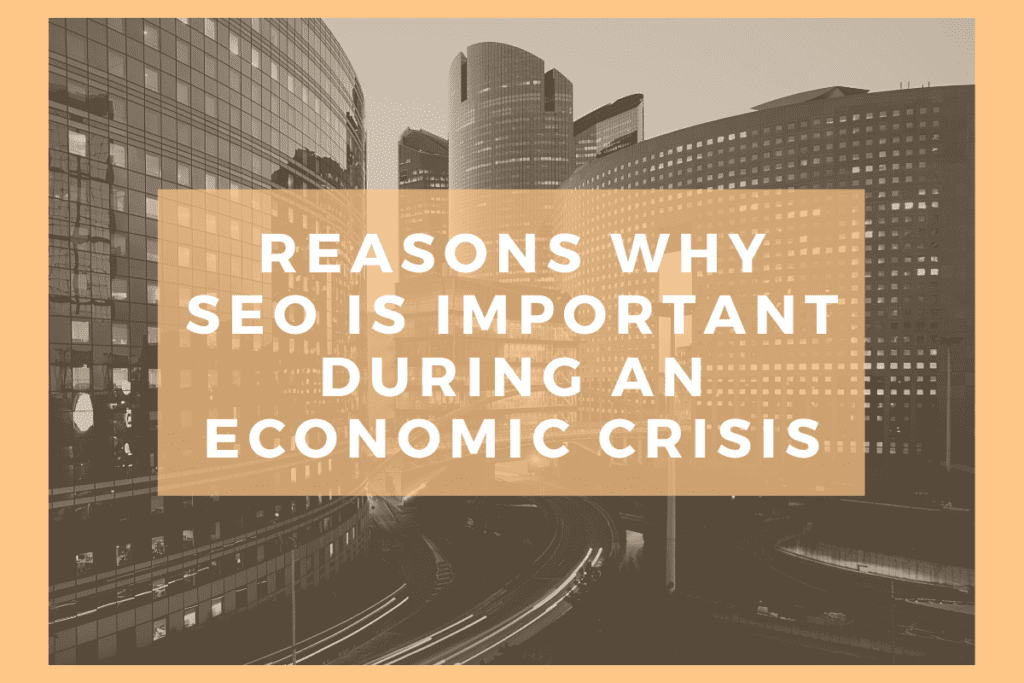 The COVID-19 pandemic brought the entire world to a standstill and affected many businesses – large and small. Because of the economic uncertainty surrounding COVID-19, a lot of business owners had to determine where to put their money, with quite a few canceling their SEO efforts. Meanwhile, our SEO company in Kansas City says this is the worst thing you can do. Because there is a high possibility that COVID-19 will return this winter, our digital marketing company in Kansas City highly suggests not putting your SEO on the back burner. Here are just a few reasons why SEO is important during an economic crisis. 
More People Are Online
With everyone working from home and businesses closing their doors, people spent more of their time online doing everything from shopping to passing the time. With more people online during an economic crisis, your brand has more opportunities to receive more awareness. This means the higher you are in the rankings, the more traffic you will likely see to your website, and the more business you will gain.
SEO is a Long-Term Investment
Any of the best SEO companies in Kansas City can tell you that ranking on page one of Google doesn't happen overnight. Depending on your industry and what you are trying to rank for, it could take months to see your desired results. By stopping your SEO efforts for a few months, it's challenging to get the ball rolling again when you restart your SEO strategy. If you want to continue to be found on Google during an economic crisis, do not neglect SEO.
SEO Builds Brand Awareness and Trust
People put a lot of trust in Google's ranking system. According to our website company in Kansas City, when your website is on the first page of Google, the more trust and awareness your brand will receive. Very few people ever go to page two when searching for something online, so your brand will likely see less website traffic and trust by canceling your SEO efforts.
Amazing ROI
When it comes to services that a digital marketing agency in Kansas City offers, SEO has one of the highest returns on investment (ROI). SEO is what makes your brand visible online. With more online traffic, you will likely see exponential growth on your website, ultimately resulting in business. As you can see, SEO has some amazing ROI opportunities.
Need Help With SEO?
SEO should be a critical piece in your digital marketing strategy. Because of the possible second wave of COVID-19 this winter, our Kansas City SEO company highly encourages you not to cancel your SEO efforts. If you have yet to start incorporating SEO on your Kansas City website design, contact Social: Managed. today to get started now. We will work with you to develop a comprehensive SEO strategy and get you to page one in a matter of weeks. Give us a call at (913) 222-9617.