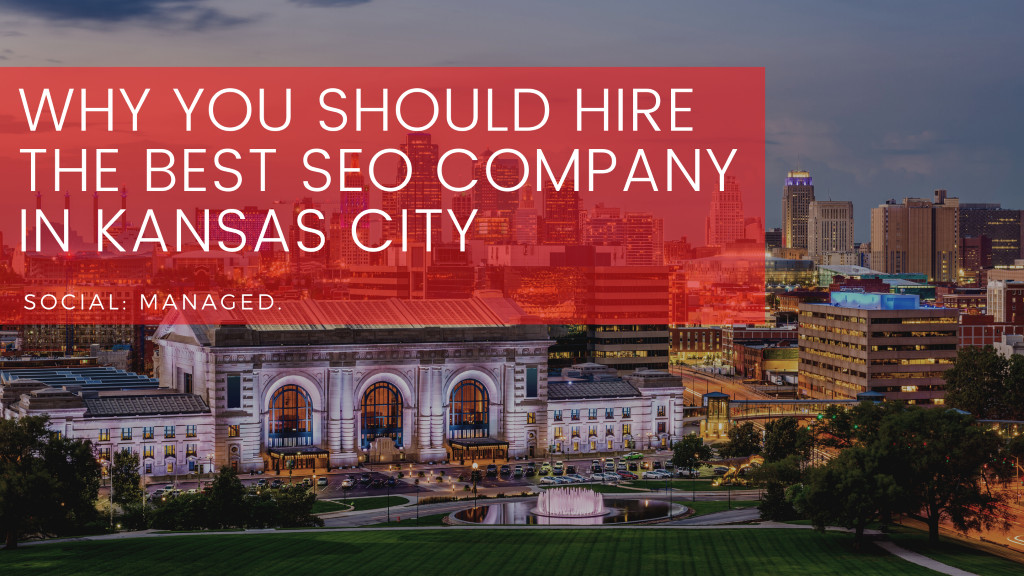 If you are exploring your options for a digital marketing strategy, you have likely been looking for the best SEO company in Kansas City. We are happy to announce that you have found us. Here at Social: Managed, we pride ourselves in remaining the best SEO company in Kansas City through the rough times that 2020 has brought. Our dedicated team of marketing experts has worked hard to expand our knowledge of SEO strategies and other marketing tactics. We understand there are many options to choose from in this field. However, we strongly believe that you should consider hiring the best SEO company in Kansas City for your marketing job, and here is why.
Why You Should Hire the Best SEO Company in Kansas City
Many individuals make the mistake of assuming SEO and marketing tasks are something that can easily be completed on their own. They will quickly find that it is not as easy of a task as they may think. That is where Social: Managed comes into the picture. Our team of qualified individuals understands the work and dedication it takes to implement a working SEO strategy for a variety of clients. We are motivated to complete these tasks for each client and ensuring we track our progress in reaching their digital marketing goals.
Businesses should consider hiring the best SEO company in Kansas City for many reasons. If you are located in or from the Kansas City area, you understand the community that we live in. We are up to date on current local events, involved in our communities, and easy to get ahold of. You will not find that in the larger companies that have locations in New York or Los Angeles.
To follow, if you are not in the Kansas City area, we are still very dedicated to learn about your area and become a part of your community as well. Currently, we have locations in Pensacola, Florida, as well as Kansas City, and we have found it incredibly satisfying to learn more about the world around us.
What Makes Social: Managed. the Best SEO Company in Kansas City?
Experienced Team of Content Creators
Thorough Editing Process
Constant Research on New and Trending Methods
Locally Owned meaning Knowledge of Current Local Events
Awards of Accomplishment
Who Needs to Hire the Best SEO Company in Kansas City?
Many small businesses tend to shrug off the cost of marketing and consider it a luxury expense; however, it is important for you to understand the reality of the situation. Hiring a marketing or SEO company in Kansas City is not the same as splurging on a fancy dinner or buying a new watch; it is rather seen as an investment in your business' future. Businesses of all sizes should be considering expanding their current marketing strategy to ensure they are reaching the most potential customers they can. The best way to do that is through SEO. SEO, or search engine optimization, is what helps your website show up on more search engine results. Many companies cannot naturally land on the first page on Google. Therefore, it is important to implement an efficient SEO strategy to land your website closer to the top of the list of more searches.
Social: Managed is happy to implement SEO strategies for businesses of all types. Our practices can be implemented into nearly any industry from Roofing Companies to Plastic Surgeons, Dentists, or Painters. Our team of content creators are specially trained in providing up-to-date and accurate information that can be optimized for search engines.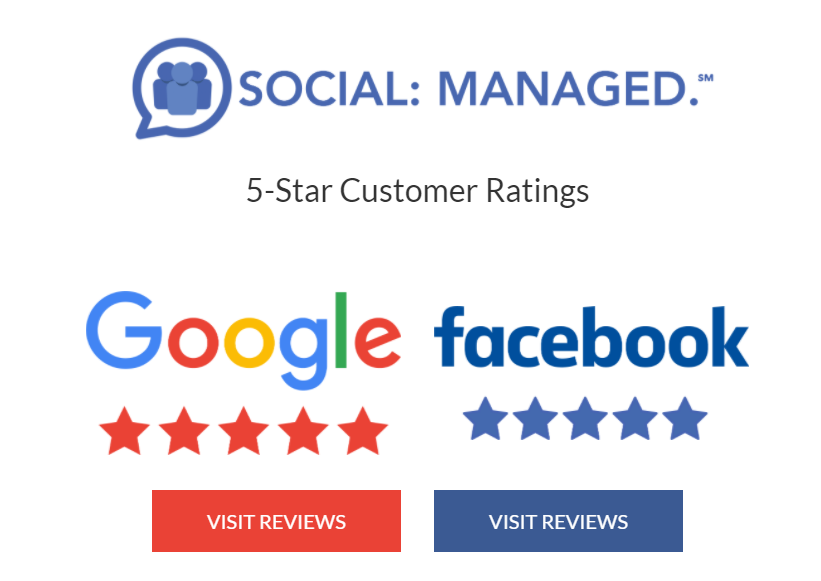 Ready to Hire the Best SEO Company in Kansas City?
Are you ready to hire the best SEO company in Kansas City for your marketing strategy? It's time to call Social: Managed and start discussing your options today! Our team of highly qualified individuals are ready to help you grow your business through SEO and other tactics. No matter your industry or business size, we are excited to help you reach your digital marketing goals. Call today at (913) 222-9617 or contact us here to submit a form about further information from us. Let Social: Managed, the best SEO company in Kansas City, help you jump start your marketing efforts today.