A Trusted Kansas City SEO Company: 4 Quick Ways to Improve Your Small Business Rankings — A leading Kansas City SEO company understands how frustrating it can be when, after all of the time and effort you spent on creating engaging content for your business, you can't seem to secure the top spot in Google's ranking system. One of the best ways to obtain more potential clients is to have the top spot on Google searches, but unfortunately, that's not an easy feat.
At Social: Managed., we take pride in being a leader of SEO companies in Kansas City and want to help your small business thrive. We understand that your business cannot grow if nobody is accessing your website, so it's crucial to ensure that you rank highly in Google's search engine rankings.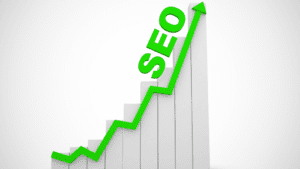 Target Easy SEO Keywords Everyone Uses
The best SEO companies in Kansas City suggest prioritizing easy SEO keywords to promote your websites. Suppose you are a painting company in Kansas City. In that case, you shouldn't spend your time and resources on promoting keywords like "best exterior painting company on Main Street" or "best interior painting company on Nall Ave." These search results will produce very, very limited results, and almost nobody will be able to find your website.
Instead, targeting easy, broad SEO keywords and phrases are best. Try "best painting company in Kansas City" or "best residential painting company in Kansas City." This will help broaden your target audience, and you should notice your website traffic increase.
Develop SEO for Your Existing Webpages
An SEO company in Kansas City believes that one of the easiest ways to promote your small business is to develop SEO for your existing landing pages. This reduces the amount of time that you would spend creating new content and helps drive interest to the older parts of your website that you worked hard to create.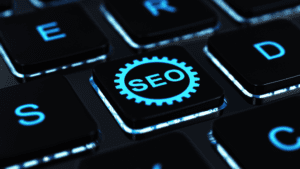 Implement Hyperlinks
According to a leading Kansas City SEO company, one of the best ways to improve your small business's search rankings is to implement hyperlinks into your content. This will help Google recognize that your website is live, and its system will rank it above any websites that aren't currently in use.
Revamp Old Content
An SEO company in Kansas City suggests revamping old, "outdated" content. One of the most common mistakes with SEO is that many people think it's a one-and-done process. Many believe that the job is done after they create their content with the targeted keywords and hyperlinks. That's just not true.
Even if you rank highly with one of your keywords at the time of the post's publishing, there's no guarantee that you will stay at that rank. It's vital to remember that your competitors are probably putting out SEO tactics of their own, and everyone is vying for that number one spot.

Social: Managed. is considered to be a leader of SEO companies in Kansas City, and we want to help our customers meet their goals. We can evaluate your business's current SEO plan and develop a strategy tailored specifically to your needs. We strive to ensure our clients receive their desired results.
At Social: Managed. We are a digital marketing agency in Kansas City
 our process is to design and manage an email campaign that can engage and inspire your customers. Our creative team has years of experience with Kansas City web design, measuring, and executing the best Facebook ad company in Kansas City. We aim to increase interactions between your business and your followers. We are your Kansas City SEO company.
If you are interested in hiring an SEO company for your business, contact us online, or give us a call at (866) 324-9700 to discuss a free social life audit.