The Best SEO Company in Kansas City Give Tips for Creating Content that Ranks #1 – The best SEO company in Kansas City understands how frustrating it can be when the content you put a lot of time and effort into creating doesn't rank on Google. You create content to connect with your audience, so you obviously want the content you create to reach them.
Creating content is also a great way to reach out to a broader audience than you've ever had before. At Social: Managed., we take pride in being a leading Kansas City SEO company and want to help your small business thrive. We understand that your business cannot grow if nobody is accessing your content, so creating engaging posts that rank on Google is crucial.
That's why we've compiled a list of tips from some of the best SEO companies in Kansas City on creating content that ranks highly on Google.
According to a leading SEO company in Kanas City, it's crucial to create your content so your intended audience understands it. If you're a painting company looking for new clients, you probably don't want to use a lot of technical painting terms that are used in the industry. Most of your clients aren't going to know what they mean, and it'll leave them confused.
However, if you're an insurance company looking to provide painting companies with coverage, you probably want to use a lot of technical painting and insurance terms. It's crucial to take a step back and evaluate your audience before creating content to know the best language and structure to use.

SEO companies in Kansas City suggest thinking outside of the box when it comes to creating content. You're not the only painting company in Kansas City, not even close, so what can give your content an edge to it? Talking about topics that nobody else does.
Everyone talks about "the best interior paint trends of 2022" or "why you should have your home's exterior painted this summer." It's crucial to brainstorm ideas that no one else has thought of; no idea is too crazy, even if you decide to write about the significance of dye in paint creation.
We're Proud to be Considered the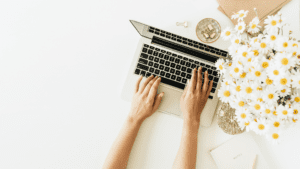 Revamp Content You've Already Created
A Kansas City SEO company suggests revamping old, "outdated" content. One of the most common mistakes with SEO is that many people believe that the job is done after they create their content with the targeted keywords and hyperlinks. That's just not true.
Even if you rank highly with one of your keywords at the time of the post's publishing, there's no guarantee that you will stay at that rank. It's vital to remember that your competitors are probably putting out SEO tactics of their own, and everyone is vying for that number one spot.

At Social: Managed. We are a digital marketing company in Kansas  City our process is to design and manage an email campaign that can engage and inspire your customers. Our creative team has years of experience with custom website design in Kansas City, measuring, and executing one of the best social media marketing companies in Kansas City. We aim to increase interactions between your business and your followers. We are your SEO company in Kansas City!
If you are interested in hiring an SEO company for your business, contact us online, or give us a call at (866) 324-9700 to discuss a free social life audit.