Best Digital Marketing Agency in Pensacola on Striking Distance Keywords, Part 4–In this series, we have covered a striking distance keyword and how to use it. Last time we discussed the first in depth part in repurposing those keywords. This time we will finish up ouby tlining how to take steps to repurpose content to target these striking distance keywords.
We will be focusing on optimizing your company's metadata, working on blog length, and finally updating those older high performing blogs. This will finish up our series and show you the reasons for hiring an SEO company in Pensacola. If you would like us to overhaul your website and find your striking keywords, contact the best digital marketing agency in Pensacola today.
Another effective way to maximize blog content for striking distance keywords is to tweak its fundamentals. Make sure you have your keyword in the following places:
Title Tag
H1 Tag
Schema Tags and Image Alt Tags
Meta Description
Meta descriptions aren't a ranking factor, but they're still the first things seen on the SERPs.
Let Our Team of SEO Experts Help Build Your Brand Awareness and Trust.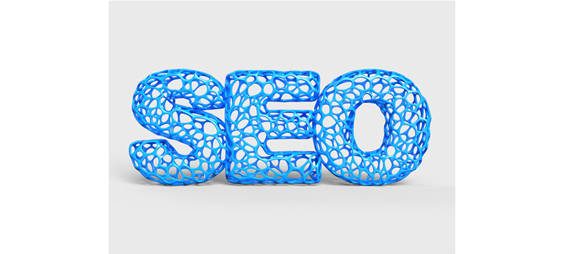 Work on Blog Length
Still stuck on how to repurpose your blog content the right way? According to a top SEO company in Pensacola, look at the number of words in your posting. You can easily optimize a 200-500 word blog post just by going in and adding one or two more sections. Just add the striking words again. There are no standards regarding content length, but studies are now showing Google likes longer content. In fact, according to Backlinko, posts that rank organically on the first page now average 1.447 words.
Ready To Get On Page 1? 
WE CAN HELP!
Update those Older Blogs
Another thing to remember is that you have already written things that are performing. The best digital marketing agency in Pensacola wants you to back to things that are ranking. An older blog, older content, refresh older high-performing posts.
Here are some of your options:
Repurpose content by simply updating information
Preform major revisions while keeping the existing title and URL to preserve the SEO value
Add a new section and a few hundred words
If you feel you have plenty of blogs to review and update, then have an SEO company in Pensacola repurpose content for you effectively.
Social: Managed. We Manage Your Company's Social Life SO YOU CAN HAVE ONE
Find Link Building Opportunities
Don't forget to add the links within your blogs. Internal and external links improve those striking keywords we keep talking about. The best digital marketing agency in Pensacola wants to give you two more tips for link building:
Find high-ranking blog posts and link those to your striking distance keywords
Use striking distance keywords as an anchor to the content you want to rank higher
Striking distance keywords give you an opportunity for quick wins with SEO. Hiring an SEO company in Pensacola will also give you some much-needed Google ranking help in Pensacola. At Social: Managed. We optimize your on-page content from monthly blog articles to web pages using striking distance keywords. We do this by incorporating your company's striking distance keywords.
There is no one better to provide Pensacola web ranking help. We then set up inviting graphics and engaging, informative content to keep visitors returning. If you want us to overhaul your website and find your striking keywords, contact the best digital marketing agency in Pensacola today.
We manage your company's social life so you can have one.

At Social: Managed. We are a digital marketing agency in Kansas City
 our process is to design and manage an email campaign that can engage and inspire your customers. Our creative team has years of experience with Kansas City web design, measuring, and executing the best Facebook ad company in Kansas City. We aim to increase interactions between your business and your followers. We are your Kansas City SEO company.

Give us a call today at (866) 324-9700, or contact us online for more information. We look forward to working with you!