The best Kansas City SEO Company: How Do I Know if My Current SEO Company is Doing a Good Job? When starting a small business, entrepreneurs ordinarily wear many hats––advertising, production, management, communications, customer service, accounting, and more. Most small business owners are highly skilled in one or two of these areas but only average at the others. As the business grows, they begin to outsource some of these responsibilities and hire new employees.
Because of the complexity of search engine optimization, many small business owners never pursue it on their own––especially not successfully. The potential return on investment in SEO services is also very high, so the decision to hire the best Kansas City SEO company isn't difficult.
Nonetheless, SEO remains a complex undertaking and you, as a small business owner, may have trouble recognizing if your SEO agency is really adding value to your business. If you feel this way, you aren't alone.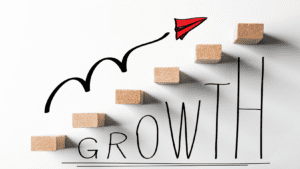 The Benefits of SEO
In the best of scenarios, when an SEO strategy is fully formed and successful, the results are obvious. Sales are up; web traffic is up; potential clients are soliciting information online, and your phone won't stop ringing. However, if the market for your product is particularly large or highly competitive, you may never see these kinds of results.
In less ideal scenarios, SEO is still highly valuable, but the benefits are less obvious. In situations like these, sales are up, web traffic is up, and inquiries from potential clients are up. Nonetheless, your sales haven't doubled, your keywords aren't in the first position of a Google search query, and your phone isn't ringing off the hook.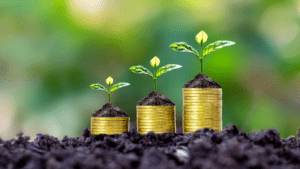 Less-Obvious Signs of a Successful SEO Strategy
Don't lose hope and fire your SEO company in Kansas City if they haven't made you a billionaire in the first few months. SEO is a marathon, not a sprint. Look for these signs of success:
Web traffic is steadily increasing––albeit slowly. Increased traffic means more people are visiting your website and learning about your business. Even an increase of 5% is a win. Sustainable growth is often incremental––not a tidal wave.
The positions of your keywords are improving slowly. It is ok if your keywords regress for a month or two. This happens. The important thing is that they return to their previous position and continue climbing.
You aren't falling behind. In most businesses, if you aren't growing, you are shrinking. However, because of the often-unpredictable nature of SEO, it isn't uncommon for the first six months (or even year) to be slow going. We often observe significant growth when SEO techniques are first employed, followed by several months of underwhelming performance. When handled correctly, this second stage eventually gives way to verifiable SEO success, characterized by most keywords stabilizing on page one.
Google values website longevity, quality content, and regular updates––especially new content. Once your site has established its digital "reputation" for these characteristics, it will eventually begin to climb the search results ladder. If your website seems to be stuck in the second stage of mediocre growth, don't worry. It should turn around before long.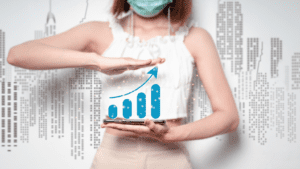 Is My Current SEO Company Doing a Good Job?
If your keywords all rank on page one, web traffic is up, and sales are up––YES. If not, this question requires a little analysis. Ask yourself these six questions:
Is keyword performance up?
Is web traffic up?
Are new clients calling or filling out forms on my website?
Is my SEO agency doing what they agreed to do in our contract?
Is my SEO agency sending reports and communicating with me effectively?
Is my SEO agency adapting its strategy in response to real results? (or do they appear to have only one strategy that they use indiscriminately on all their clients?)
Ok, then it's time to evaluate:
If you can say a definitive 'yes' to at least four of the questions above, your SEO agency is almost certainly doing a good job.
If less than six months have passed, but you can only answer affirmatively to two of the above questions, it is probably too soon to tell. Be patient.
If more than a year has passed and you can only answer 'yes' to one or two questions––something is wrong. Speak to your agency right away. If they can't give you a reasonable answer as to why your site isn't performing any better, you may want to look for another SEO team.
If you can say 'yes' to all six questions, you have the best Kansas City SEO company.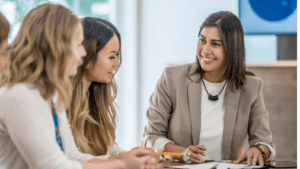 Why You Should Listen to Your SEO Specialist
Most professional SEO specialists have at least twenty clients, but many have even more. They understand that different clients, markets, and keywords need varying strategies. The best Kansas City SEO company doesn't want to over-sell and charge you for work that won't benefit your situation. If they suggest a strategy you can't afford, ask them for other realistic options closer to your budget. Don't negotiate too much, or you will most likely end up with a low-cost strategy that won't yield the desired results.
If your Kansas City SEO company suggests you build a new website, add landing pages to your current website, or make other similar changes, take them seriously. You are seriously limiting your SEO potential in Kansas City if you have an old, slow website designed with virtually no consideration for search engine optimization. Even the best Kansas City SEO company can't help you if you don't do what they ask.
Need a new website?
Social: Managed. may be able to build it for less than you think.
Contact us today.
Combine Your SEO Efforts with Digital Marketing
As traffic increases to your website, your SEO should improve as well. An excellent way to jump-start your new website is with advertisements on Google. Speak to a digital marketing company in Kansas City about a cost-efficient advertising strategy.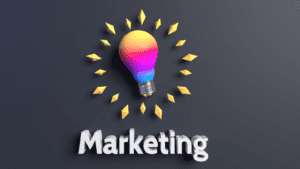 The Expense of SEO and Digital Advertising Should Pay for Itself
When your sales numbers are low, the cost of SEO and digital advertising may feel unreasonable. Ask your SEO company and digital advertising agency for case studies demonstrating other successful campaigns they have handled. When advertisements and SEO are handled correctly, they more than pay for themselves.
Do You Need the Best Kansas City SEO Company? Call Social: Managed.
Social: Managed. isn't like other SEO companies in Kansas City or digital marketing companies in Kansas City. We can help you with SEO, copywriting, digital marketing, and social media. We are also an excellent option if you need a new website. At Social: Managed., we do it all.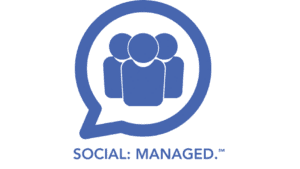 If you want to be sure your SEO strategy is everything it can be, call our team of experts today at (866) 324-9700, or contact us online. We look forward to working with you!