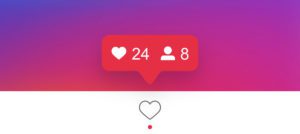 The Best SEO company in Kansas City  Explains #1 Instagram Practices to Grow Your Business–For your business to stay relevant and rank as a top digital marketing agency in Kansas City, it is crucial to stay up to date on social media trends and how to reach your target audience via the most popular social platforms out there. Similar to Facebook's rate of popularity, Instagram has proven to be among the top social networking services and plays a crucial role in businesses' success. However, there is more to Instagram than just posting photos and videos. Follow these best Instagram practices to grow your business in Kansas City.
With Instagram as a visual-based social media platform, it is essential you learn how to take photos like a pro.
Here are some tips to follow when snapping and editing your photos:
Use natural lighting for brighter and lighter images
Consider your angle, composition, and what is in the background of your photo
Develop a "theme" for your Instagram page that best describes your brand. A good theme will include a consistent color scheme and style throughout each picture.
If taking good photos is not your specialty, leave it to an Instagram Ad company in Kansas City to generate the best content for your business.

It has been found that the main reason people unfollow a brand or business on social media is that they post content that is irrelevant and includes too many promotions. It is essential to diversify your content, so your audience doesn't become bored. Find a balance between promotional and inspirational material to keep your followers interested.
A great way to encourage engagement and interaction among followers is through CTA posts. Many of the best social media marketing companies in Kansas City take advantage of this. Examples include asking a question for your followers to comment on their answers or asking them to tag someone they know in the comments on your post. Instagram contests/giveaways are also a great way to use these CTA methods and will expand your company's reach, for free!

Instagram makes it incredibly easy to interact with followers. Nobody likes to feel as though they're talking to a brick wall, so make sure you are engaging with your followers consistently. One easy way to do this is by "liking" or responding to comments you receive on your posts. Something important to consider is to maintain your brand's voice and keep it consistent.
Another great way to interact is by encouraging your followers to submit their content to be posted on your page. This gives users a sense of pride that they are being noticed.

Instagram Stories have spread like wildfire among social media users. It has become a way to show in-the-moment, "behind the scenes" content to users you wouldn't necessarily want to post on your regular feed. Although stories only last for 24 hours, it has become a unique way for an Instagram Ad company in Kansas City to personalize brands in a fun, less-polished way. Stories allow you to apply filters, stickers, create polls, and ask questions to your followers, creating a fun way to engage with users.
As a top digital marketing agency in Kansas City and Kansas City SEO company, we at Social: Managed consider ourselves experts among the field of social media. If you want to learn more social media tips, follow our blog for more posts that aim towards helping your brand and business succeed!
At Social: Managed., the best website company in Kansas City 

we ensure each website we build is unique and meets the client's needs, now and into the future. Websites are often first impression a user has with a company. A website that provides a great user experience can help convert customers and drive sales. Let our digital marketing agency in Kansas City help create a beautiful site that boosts your brand and turns traffic into customers. We are one of the best SEO companies in Kansas City.