Are you familiar with The Lunar New Year? In case you aren't, here are a few fun facts about this holiday.
The Lunar New Year was recently celebrated on Friday, February 12th, and it recognizes the first new moon of the lunar calendar. According to western calendars, the date of the new year can vary each year anywhere from January 21st to February 20th.
In the days leading up to the Lunar New Year, houses are cleaned thoroughly to remove any bad luck remaining from the previous lunar year. This process is known as sweeping of the grounds.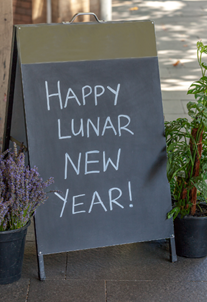 As one of the best social media marketing companies in Kansas City, Social: Managed has recognized some of the ways your favorite social media outlets are getting into the Lunar New Year spirit. Both Facebook and Instagram have added a few new themed tools to help celebrate the first moons of the new lunar year.
Instagram
Social: Managed is a premier Instagram Ad company in Kansas City, so we take note of any changes to the Instagram platform. Instagram recently added new stickers that users can add to their stories to present a Lunar New Year theme. These stickers were created with an "ox" theme since 2021 is considered the "year of the ox."

Each lunar year has a designated animal or Chinese zodiac. Below you will see the Instagram stickers and a diagram showing the 12 animals of the Chinese zodiac.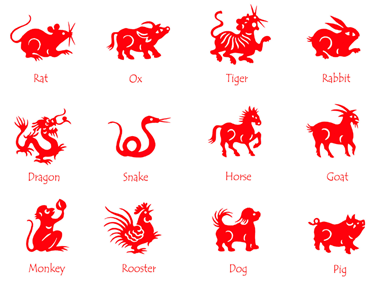 Facebook
Facebook has also gotten into the spirit of the Lunar New Year with a new "Like" button (see far left of the picture below). The red and gold colors are a commonly used color combination to celebrate the Lunar New Year.

As a leading Facebook marketing company in Kansas City, Social: Managed is always looking at the latest trends on social media. One theme we have noticed is that people are looking for new ways to celebrate after what was a rough year for many in 2020.
The Lunar New Year is primarily celebrated in China but is becoming popular in other areas around the world. With Covid-19 hampering many celebrations in person, virtual Lunar New Year's parties were a trendy choice this year.

At Social: Managed, we strive daily to be on top of the latest trends in the world of social media; that's why we are one of the best social media marketing companies in Kansas City. If you want to take your business to the next level, our team will provide the best service for high-quality SEO content, website design, and being a premier Google AdWords consultant in Kansas City.
To get started with Social: Managed, give us a call today at (866) 324-9700 or contact us online. We can't wait to do business with you!