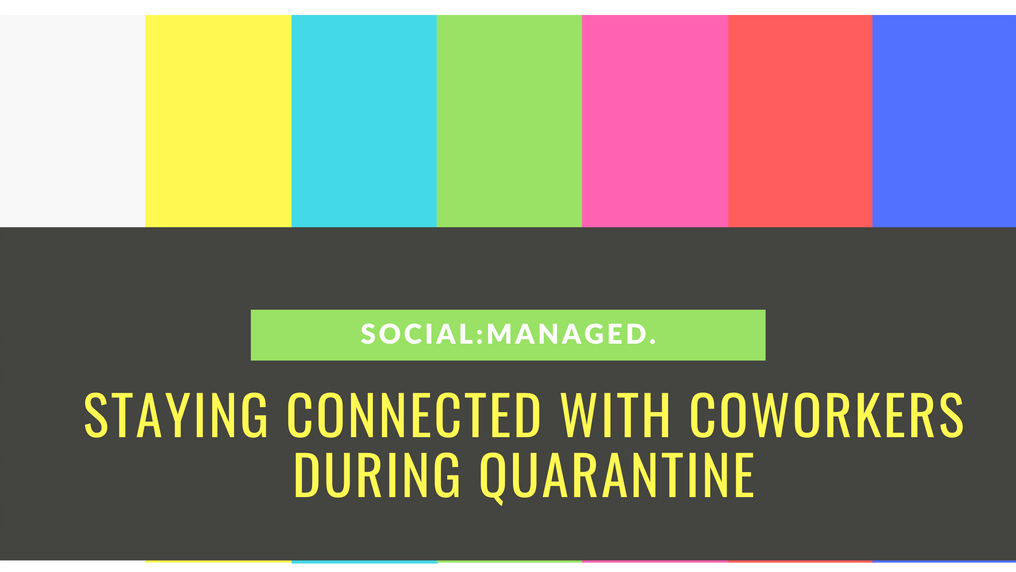 Even the best website companies in Pensacola have had to find unique and creative ways to stay connected to our teams during these tough times. We have had to adapt to a new world every morning, and somehow we have managed to do just that. It is essential for your team to find ways to stay connected while not in the office to achieve maximum efficiency in your business. Take the advice of the best digital marketing agency in Pensacola and learn a few tips on how to stay connected with coworkers during quarantine.
Our Pensacola SEO company understands the importance of staying connected with your coworkers during this time. We are used to being in an office setting, sitting near some of our coworkers. Now, we are forced to connect vie e-mail most of the time. Our website company in Pensacola has a few ways to stay connected during quarantine.
Online games is one way to keep a team building activity alive while maintaining social distanceing. You can add everyone in on a video chat call and have the game going in the other window. Sending interactive memes in group chats is also another way to keep the humor alive through these tough times. It mimics the work of office banter and allows a more relaxed feel to online work.
For our mental health, it is essential to maintain a healthy social environment, even if we are stuck at home alone for another month. Our coworkers are usually those we find ourselves spending a lot of time with and becoming a large part of our social identity. Staying connected to them during this time is essential for you and your business. If you are ready to focus on your interpersonal office relations, pass off your digital marketing to us, the best digital marketing agency in Pensacola. Our team is ready to handle your digital life so that your team can do what it can to stay connected with each other online. Contact us here to start discussing a plan!